TN: 2000 Assistant Professors to be promoted to Associate Professor posts as per MCI norms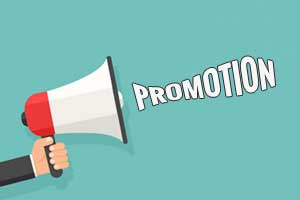 Chennai
: The years-long fight of government doctors demanding their legitimate promotions as per Medical Council of India (MCI) norms has finally born fruit as the DMER has finally made a move towards this effect.
According to a recent announcement made by the Dr A Edwin Joe, Director of Medical Education, as many as 2,000 Associate Professors in Government Medical Colleges are going to get promoted as Professors by the State Health Department. This is planned to meet the Medical Council of India norms for continuing medical courses in 23 medical colleges in Tamil Nadu.
The announcement comes in light of the various strikes/protest launched by the Tamil Nadu Government Doctors Association in the past few months, alleging that in order to renew 'permission' for continuing MBBS courses in many of its 22 medical colleges; the state department for the past 5 years was misleading the MCI by presenting associate professors as professors. The doctors also pointed out that this was due to the fact that the government was also denying legitimate promotions to doctors working as medical faculties in the state.
Medical Dialogues recently reported that during the said protests, doctors had declared that if they were forced to pose as professors for the day again, the government doctors will boycott the upcoming inspections in government medical colleges.
Dr Senthil, President TNGDA further pointed out to the vacant posts of professors at medical colleges with more than 500 of the 1,020 professor posts in the 22 medical colleges being unfilled. The association had given an ultimatum to the health department to pay heed to their grievances. The government doctors stated that they are not going to succumb to being falsely represented as Professors during MCI inspections of medical colleges, even if it means loss of medical college recognition.
Read Also: False Representation as Professors: Govt Doctors to BOYCOTT MCI Inspections
Responding to the said ultimatum issued by the government doctors, the authorities finally announced a move towards timely promotions.
Dr Joe declared that nearly 7,000 doctors in government medical colleges would be re-designated or promoted as per Medical Council of India (MCI) norms and nomenclature.
Read Also: 7000 Government Doctors in Tamil Nadu to finally be re-designated, promoted as per MCI Norms
Now, the re-designation and promotion process has been completed and soon the government doctors are going to be promoted. After re-designating the posts, officials found that over 2,000 Associate Professors were eligible for Professors posts so there was no need for new recruitment.
Confirming the same, Dr Joe told
TNIE
, "We totally streamlined the posts and completed the work. It has to go to the finance department for approval. Then a government order will be issued… We have re-designated 7,300 doctor posts, including Assistant Professors, Associate Professors, Professors, Senior Residents and others in 23 medical colleges. Among them, over 2,000 Associate Professors are eligible for Professors' posts and they will be given promotion."
According to a senior health department official, this also means that doctors have to move to their post wherever it is available. But 85 per cent of the now Associate Professors who are eligible for Professor's posts, are identified in the same colleges where they are currently working. "This means, all the Professors posts in 23 government medical colleges will be filled. Before this demarcation, professors were less than the requirement of MCI, Now, we will meet the MCI norms for renewal or approval for medical courses," the official said.
"A doctor who completes post graduation will work as Senior Resident or Tutor for one year, they will be promoted as Assistant Professor. After four years, they will be promoted as Associate Professors and after four years they will be promoted as Professors. But, these promotions were affected earlier, leaving professors' posts vacant in many colleges," a senior official said.
Read Also:
 TN Hike Strike: Government Doctors BOYCOTT Medical College Inspections, MCI files NIL Report