Two employees of Haryana health department suspended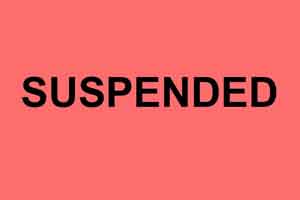 Chandigarh:  Haryana Health minister Anil Vij today suspended two officials of the Health Department for providing wrong information under the Right to Information (RTI) Act.
The action was taken against Superintendent Rohtas and Assistant Pankaj, the minister said, adding that the matter would be investigated by a senior IAS officer, who would submit a report within a month.
Replying to a Gurugram resident's query filed under the RTI Act, the officials had wrongly stated that no new hospital building was constructed in Haryana after 2014, which Vij said was an attempt by the accused to malign the department.
In an official release, the minister said the present state government had not only completed buildings of hospitals approved by the previous dispensation but also built new ones.
Vij said 86 buildings approved during the tenure of the previous Congress government were completed by the present state government after 2014 and a sum of Rs 282.21 crore was spent on them.
Similarly, the present regime constructed 12 new buildings of hospitals at a cost of Rs 122.83 crore. Apart from this, administrative approval has been given for construction of 136 new buildings at a cost of Rs 643.41 crore, he added.