Union AYUSH Minister asks HRD Ministry to include Yoga in curriculum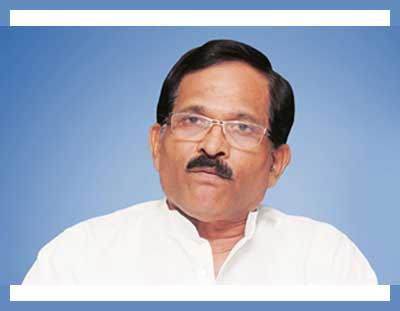 Panaji: Union AYUSH Minister Shripad Naik recently informed that a proposal had been sent to the HRD ministry to include Yoga in the educational curriculum from the next academic year.
"We expect the proposal to be cleared as soon as possible, which will allow Yoga to be part of the curriculum from the 2020-21 academic year," he said.
Read Also:Role of Yoga in treating heart diseases: AIIMS Rishikesh begins International Conference
Speaking on preparations of International Yoga Day, celebrated worldwide on June 21, Naik said the main function would be held in Ranchi in Jharkhand and Prime Minister Narendra Modi would be the chief guest.
"Several yoga gurus and invitees from abroad will be participating in the function," he said, adding the number of countries hosting programmes as part of International Yoga Day had risen from 177 to almost 200.
A Two-day Yoga Mahotsava, a Curtain Raiser for International Day of Yoga (IDY) 2019 was inaugurated by the Vice-Chairman, NITI AYOG Shri Rajeev Kumar at New Delhi recently. Morarji Desai National Institute of Yoga (MDNIY) under Ministry of AYUSH is organising the Yoga Mahotsav-2019 to sensitize the masses for the celebration of IDY 2019.
On this occasion Secretary, Ministry of AYUSH Vaidya Rajesh Kotecha announced two Applications 'Yoga Locator' and 'Bhuvan App' related to International Day of Yoga 2019.
Shri Rajiv Kumar, addressing of huge gathering of Yoga students and professionals, emphasized on popularizing the yogic culture through the medium of social media.
He also mentioned his proposal of National Council of Integrated Medicine which will further promote Indian natural and traditional medicine culture. He further said that Yoga teaches us to live with nature rather than conquering it that makes 'Vasudhaiv Kutubkam' possible and we live with harmony and peace.
Read Also:Vice Chairman NITI Aayog inaugurates Yoga Mahotsava