Blue light cystoscopy can even detect invisible bladder cancer, finds study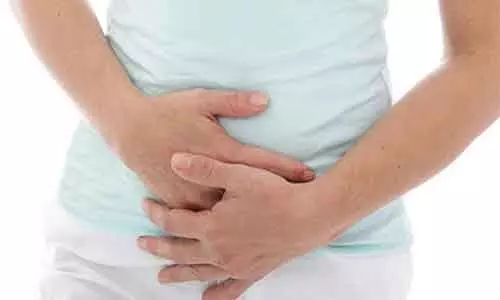 Delhi: A recent case study in the journal Urology describes the use of blue light cystoscopy for detecting invisible bladder cancer. The case highlights an important role of blue light cystoscopy in diagnosing patients with high suspicion for malignancy but negative white light cystoscopy.

According to the case report, a 90-year-old man having no past medical history was presented to urology clinic with complaints of urinary frequency, dysuria, and gross hematuria. Previous urine cytology was atypical but two white-light cystoscopies failed to show any lesions.

The patient was then taken for intraoperative blue light cystoscopy, which revealed multiple lesions that were then resected. Pathology revealed high-grade urothelial carcinoma with lamina propria invasion and the patient was managed successfully with Bacille Calmette Guerin therapy.
Blue-light cystoscopy (BLC) is a photodynamic diagnostic technique that augments the detection of occult disease missed under traditional white light. Instillation of hexaminolevulinate, a heme precursor, causes preferential accumulation of protoporphyrin IX and other photoactive porphyrins in neoplastic cells, which are then excited under the wavelength of blue light (~450 nm) to fluoresce red. The sensitivity of BLC in detecting cancerous lesions is much higher than that of white-light alone (91% vs. 76%) and used together, BLC plus WLC has a sensitivity of 98.5%.
Further, a recent phase III prospective multicenter study found 20.6% of bladder malignancies to be visualized solely under blue-light and would have been missed with WLC alone. As compared to WLC, BLC increases detection rates of papillary malignancy by 12% and CIS by 43%.
Following the positive data coming from large clinical trials, the addition of BLC in various settings is currently supported by the American Urological Association-Society of Urologic Oncology and the European Association of Urology. Expert recommendations currently support the use of BLC in post-treatment surveillance, as literature has demonstrated a survival benefit and decrease in recurrence rates with its incorporation.
For further reference log on to:
Nassiri N, Maas M, Asanad K, Daneshmand S. Detecting Invisible Bladder Cancers With Blue Light Cystoscopy. Urology. 2020;139:e8-e9. doi:10.1016/j.urology.2020.02.007
Source : journal Urology