Vice-Prez for stepping up campaign on organ donation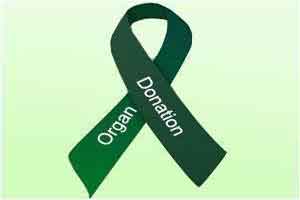 Hyderabad: Vice-President M Venkaiah Naidu Friday called for stepping up the campaign for organ donation to meet the huge demand in view of rising incidence of kidney, liver, heart and other organ failures.
Naidu, who was speaking at the 29th annual conference of the Indian Society of Organ Transplantation here, said only a miniscule number in the country were getting donated organs through the requirement is massive.
"Of the 85,000 liver failure patients on waitlist annually, less than 3 per cent get the organ.
Similarly, while two lakh kidney failure patients (are) registered for organ transplantation, only 8000 get the kidney. And barely one per cent get heart/lung among the thousands on the waitlist," an official release quoted him as saying.
Though there was a major leap in cadaveric organ donations in the last 4-5 years, the demand remained largely unmet because of low rates of organ donation at 0.8 per million population, he said.
The rate of organ donation was 36 per million and 32 per million in smaller countries like Spain and Croatia respectively, he said.
Observing that the significant gap in the country was due to cultural beliefs, traditions and ritual practices, he called upon doctors, NGOs and others to make people aware of the importance of organ donation.
"India is known for unity in diversity and altruism in all cultures and we need to increase the donation rates to meet the demand of organs for organ transplantation," he said.
In view of the rising demand, doctors and other healthcare delivery providers should focus on preventive care and also making transplantation an affordable therapy for all the needy people, Naidu said.
Emphasizing that prevention was better than cure, the vice president said many end-stage diseases can be prevented by lifestyle modifications.
Expressing concern over the increasing burden of non-communicable diseases, he told the medical fraternity to educate people on the dangers of leading a sedentary lifestyle, eating junk food and on excessive consumption of alcohol and tobacco.
People should be advised to practice yoga, he said, adding that yoga has nothing to do with religion.
Referring to the lack of adequate health care facilities and manpower in rural areas, Naidu suggested that it should be made mandatory for doctors to serve a minimum of 2-3 years in rural areas before giving the first promotion," the release said.
Lauding the Centre for launching 'Ayushman Bharat' scheme to provide insurance cover to 10.74 crore deprived rural families, he said it was a positive and progressive scheme.
The 'Make in India' programme should promote manufacturing medicines and devices in India at affordable prices, he said.
Observing that doctors are treated with reverence in India, he told them to treat patients with empathy and provide the much-needed human touch.
Unfortunately, due to the present-day fast-paced lifestyles, doctors were not spending as much time as needed with each patient.
This should change and doctors must spend more time with each patient like the family physician used to in the past, Naidu said.