Youth gets heart of 45 year old patient at AIIMS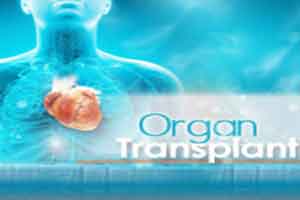 New Delhi: Heart of a 45-year-old man was transplanted into a 20-year-old youth at AIIMS here for which a 17.5 km-long green corridor was made by the authorities.
The organ was flown from Chandigarh to Delhi airport, from where it was taken to the All India Institute of Medical Sciences(AIIMS) in 27 minutes.


"The man had sustained brain injury after suffering a fall. We were intimated by NOTTO (National Organ & Tissue Transplant Organisation) and a team of doctors went to Chandigarh by a flight last night. They harvested the heart from the brain dead patient this morning around 5 AM and came back to Delhi.

"It was then transplanted into a 20-year-old young man, who suffers from dilated cardiomyopathy," said Dr Balram Airan, Dean, AIIMS and chief of the Cardio-Thorasic Centre.

The man was declared dead at PGI, Chandigarh and the family agreed to donate his heart, he added.

"From T3 terminal at IGI Airport, we provided a green corridor of 17.5 km. The journey to AIIMS from the airport began at 8:50 AM and ended at 09:17 AM," a senior official of the Delhi Traffic Police Department said.

Later in the day, another green corridor was provided from the city airport to a private hospital in south Delhi's Okhla for an organ transplant there.

"The organ was brought to Delhi from Chandigarh in a special aircraft. From terminal 1D to Escorts Hospital, a corridor of 18 km was provided. The organ was ferried in 18 minutes. The journey began at 1:05 PM and ended at 01:23 PM," the official said.

The laying of two green corridors comes two days after a controversy erupted over an ambulance carrying a bleeding child allegedly being stopped near Indira Gandhi Indoor Stadium in central Delhi due to a VIP movement.