Zika virus: Govt advises pregnant women to cancel travel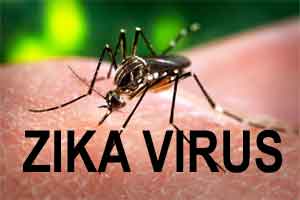 In view of the outbreak of Zika virus, the government has issued a travel advisory urging pregnant women to defer or cancel their travel to the affected areas, Rajya Sabha was informed.

"The Union Health Ministry has issued travel advisory that pregnant women or women who are trying to become pregnant should defer or cancel their travel to the affected areas," Union Health Minister J P Nadda said.

He said that all pregnant women travelling to the affected countries or areas have been advised to strictly follow personal protective measures, especially during day time, to prevent mosquito bites.

He said that in case they fall sick within two weeks of return from an affected country, they should report to the nearest health facility.

"Advisory has also been issued that pregnant women who have travelled to areas with Zika virus transmission should mention about their travel during pregnancy check-up visits in order to be assessed and monitored appropriately at the health facility," he said.

The Health Minister said that guidelines for integrated vector management to prevent transmission by Aedes mosquito have been issued to all the states.

"These guidelines include vector surveillance, both for larva and adults, effective vector control through environmental management methods, personnel protection, biological control such as using larvivorous fish and using chemicals that kill adult and larval form of this mosquito.

"Vector surveillance and capacity building have also been done at international airports and ports," Nadda said.

Nadda had earlier said that till date, no case of Zika virus disease has been reported in India even as dengue-hit states of Maharashtra, Kerala, Tamil Nadu and Puducherry have been alerted as the same type of mosquito spreads both the viruses.

Zika virus is a member of the virus family flaviviridae and the genus flavivirus, transmitted by daytime-active Aedes mosquitoes.

Nadda said that states like Maharashtra, Kerala, Tamil

Nadu and Puducherry where dengue transmission is prevalent, have been alerted.

National Centre for Disease Control (NCDC) in Delhi has been identified as the nodal agency for investigation of outbreak in any part of the country.

"Fifteen international airports and nine major ports have displayed signages providing information for travellers on Zika virus disease and advising the travellers to report if they are returning from any of the affected countries and suffering from febrile illness.

"Immigration authorities at these airports have been sensitised. Directorate General of Civil Aviation, Ministry of Civil Aviation has issued instruction to all international airlines to follow the recommended aircraft disinfection guidelines," Nadda said.

He said that National Centre for Disease Control in Delhi and National Institute of Virology (NIV) in Pune have established the capacity to provide laboratory diagnosis of Zika virus disease in acute febrile stage.

He said that the National AIDS Control Organization has issued advisory for blood banks and potential blood donors to prevent transmission of Zika virus infection by blood transfusion.

"There is no specific treatment for Zika virus disease. People sick with Zika virus are advised to take plenty of rest, drink enough fluids, and treat pain and fever with paracetamol. They are also advised to take personal protective measures against mosquito bite.

"National Centre for Disease Control in Delhi and National Institute of Virology (NIV) in Pune are the identified laboratories to test clinical samples and to support the outbreak investigation," he said.