7th pay recommendations: Doctors Meet Health Minister, write to Prime Minister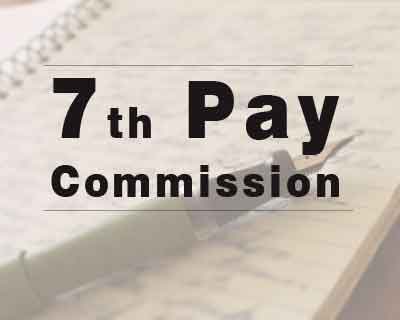 New Delhi: Since the recommendations the 7th pay commission have come out, there has been a huge disappointment in the medical fraternity, as the non- practising allowance (NPA), given exclusively to doctors, has reduced from 25 to 20 per cent and has been delinked from the basic pay in calculation of the HRA.
Now that the committee on allowance has accepted the reduction of NPA, government doctors have started running from pillar to post, in order to at least maintain status quo, with regards to the NPA stating that NPA is a basic right of a government medical practitioner and the same has been held by numerous courts in the past. Doctors have even threatened a mass agitation if their demands are not fulfilled.
FORDA Meets Health Minister
A representation from the Federation of Resident Doctors association, FORDA an association of the Resident Doctors in the capital as well as Joint Action Council of Service Doctor Organisation, JACSDO recently  met with the Health Minister, Shri JP Nadda apprising him of the huge unrest in the entire service doctor and resident doctor community, which if not addressed immediately has the potential to escalate into nationwide agitations of whole doctors community.
RDA, AIIMS writes to PM
Meanwhile , the Resident Doctors Association (RDA) of AIIMS has also written to Prime Minister Narendra Modi seeking revision of seventh central pay panel recommendations, arguing their implementation in the current form will make government doctors move to private sector.
This unacceptable move of the government will reduce the total salary of doctors not only in percentage but also in figures, the letter said.
"The government sector is already suffering from shortage of doctors, the biggest reason for which is the unattractive salary and poor career growth. Government doctors are already leaving the public health sector.This will burden the already ailing government health system," said Dr Vijay Gurjar, the president of AIIMS RDA.
Doctors together have clearly pointed out that the lack of incentive and poor salary structure will make the new generation of doctors reluctant to join in the government sector adding that if recommendations are not suitably reformed, then the target of 'health for all' possibly will never be achieved.
Read Also : 
7th Pay Commission: Govt ignores demands on NPA, doctors prepare for protest