Delhi: Consider demand of security to doctors on duty, Satyendar Jain directs Health Secretary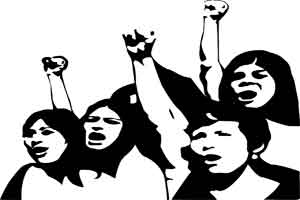 ''Any kind of misbehaviour with doctors is very sad and unacceptable. Delhi government condemns such mistreatment with doctors. An institutional FIR has been lodged against what happened with the doctor.''- Delhi Health Minister 
New Delhi:  Hours after doctors at Maulana Azad Medical College and LNJP Hospital have called a strike, Delhi Health Minister Satyendar Jain has directed Health Secretary to consider all the demands of the Doctors, who are demanding security while on duty.
The Doctors at Maulana Azad Medical College, LNJP Hospital, GB Pant and Guru Nanak Eye Centre have called a strike on Monday, after an on-duty doctor in emergency, ward was 'assaulted' allegedly by patient's relative on Sunday.
The Medical Dialogues had reported that a third-year medico of MAMC at the emergency medicine department was attacked by attendants of a patient. The resident doctor has sustained multiple bruises over the chest, right shoulder dislocation and injuries to chest and abdomen. Following the incident doctors working with the MAMC associated hospitals of Lok Nayak Jai Prakash Hospital and GB Pant Hospital went on a flash strike.
Read Also:Delhi Healthcare at Standstill: MAMC Medico assaulted, Doctors at LNJP, GB pant Hospitals on Flash Strike
As part of the strike, which started in the morning, both regular and emergencies services were shut down. The main demand was augmenting of security deployment, including having marshalls in the emergency department. The strike had affected a large number of patients at the biggest Delhi government-run hospitals.
Read Also:Muzaffarpur doctors gather funds to hire security personnel
Addressing the media persons regarding the matter, Mr Jain said, ''Any kind of misbehaviour with doctors is very sad and unacceptable. Delhi government condemns such mistreatment with doctors. An institutional FIR has been lodged against what happened with the doctor.''
Read Also: IMA, NIMS Doctors stage protest, demand Deployment of Special Protection Force to strengthen security at Workplace