Omega-3 fatty acids prevent seizure related memory loss: Study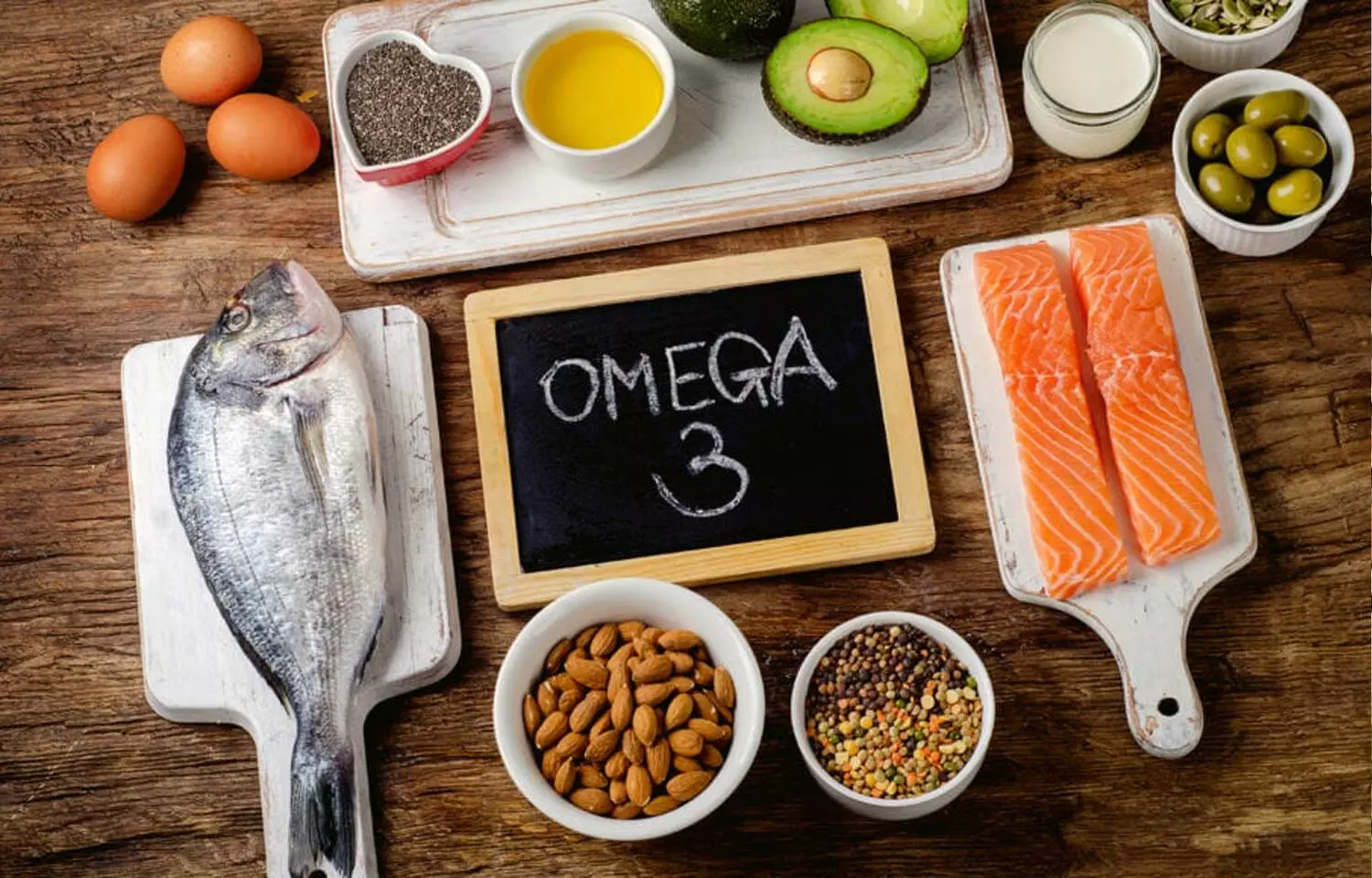 Brazil: Dietary omega-3 polyunsaturated fatty acids (n-3 PUFAs) had a positive impact on the glutamatergic system during seizure and helped in the prevention of seizure-related memory loss in adulthood, according to a recent study in the journal Nutritional Neuroscience.

The glutamatergic system is a fast-signalling system essential for processing of information in neuronal networks of the neocortex and hippocampus in particular. Glutamate is involved in the long-term potentiation process which is a neuronal model of memory.

Omega-3s are found naturally in some foods and are added to some fortified foods. The dietary sources of omega-3s include Fish and other seafood,Nuts and seeds,Plant oils and fortified foods such as certain brands of eggs, yogurt, juices, milk, soy beverages.
Júlia D. Moreira, Universidade Federal de Santa Catarina, Brazil, and colleagues investigated the influence of dietary n-3 PUFAs on glutamatergic system modulation after a single episode of neonatal seizures and their possible effects on seizure-induced long-lasting behavioral deficits.
Male Wistar rats receiving an omega-3 diet (n-3) or an n-3 deficient diet (D) from the prenatal period were subjected to a kainate-induced seizure model at P7. Glutamate transporter activity and immunocontents (GLT-1 and GLAST) were assessed in the hippocampus at 12, 24, and 48 h after the seizure episode. Fluorescence intensity for glial cells (GFAP) and neurons (NeuN) was assessed 24 h after seizure in the hippocampus. Behavioral analysis (elevated-plus maze and inhibitory avoidance memory task) was performed at 60 days of age.
Key findings of the study include:
The D group showed a decrease in glutamate uptake 24 h after seizure.
In this group only, the GLT1 content increased at 12 h, followed by a decrease at 24 h.
GLAST increased up to 24 h after seizure. GFAP fluorescence was higher, and NeuN fluorescence decreased, in the D group independent of seizures.
In adulthood, the D group presented memory deficits independent of seizures, but short-term memory (1.5 h after a training session) was abolished in the D group treated with kainate.
"N-3 PUFA positively influenced the glutamatergic system during seizure and prevented seizure-related memory deficits in adulthood," concluded the authors.
The study, "Dietary omega-3 fatty acids prevent neonatal seizure-induced early alterations in the hippocampal glutamatergic system and memory deficits in adulthood," is published in the journal Nutritional Neuroscience.
DOI: https://www.tandfonline.com/doi/full/10.1080/1028415X.2020.1837569
Source : journal Nutritional Neuroscience