Employment at JIPMER : Reservation for Locals Doctors, Staff demanded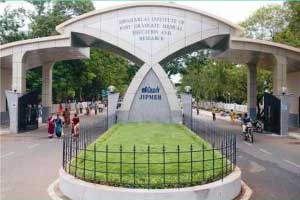 Puducherry:  Regretting that Jipmer has not earmarked any reservation for the locals in job opportunities, former Lok Sabha member from Puducherry Prof.M Ramadass on Friday urged Jipmer authorities to take steps to provide 25 per cent reservation in Group A, 50 per cent reservation in Group B and 100 per cent reservation in Group C positions.
In a statement here, Mr Ramadass said Jipmer has recently released an advertisement inviting applications for the recruitment of teaching and non-teaching personnel in its colleges at Pondicherry and Karaikal to be filled in on the basis of All India test/interview and that due reservation has been made for different categories of candidates, namely, OBC, SC, ST and EBC. But regrettably, no reservation has been announced to the candidates belonging to the Union Territory of Puducherry.
Read Also: There is lot to done for healthcare: VP at JIPMER Convocation
This act of JIPMER is not only depriving the natives of their due share and rights in the opportunities of employment but also denies social justice to them through the regional reservation, he added.
He said Jipmer, however, is implementing the principle of regional reservation in Education ( in M.B.B.S) for a long time. It has reserved 40 out of 150 seats (26.7 per cent) in Pondicherry and 14 out of 50 seats (28 per cent ) in Karaikal colleges exclusively to the students of the Union Territory of Puducherry.
Read Also: Jipmer extends telemedicine activity to New Zealand