5 MBBS seats available for Offline Stray Vacancy Round II at AIIMS, View eligibility Criteria here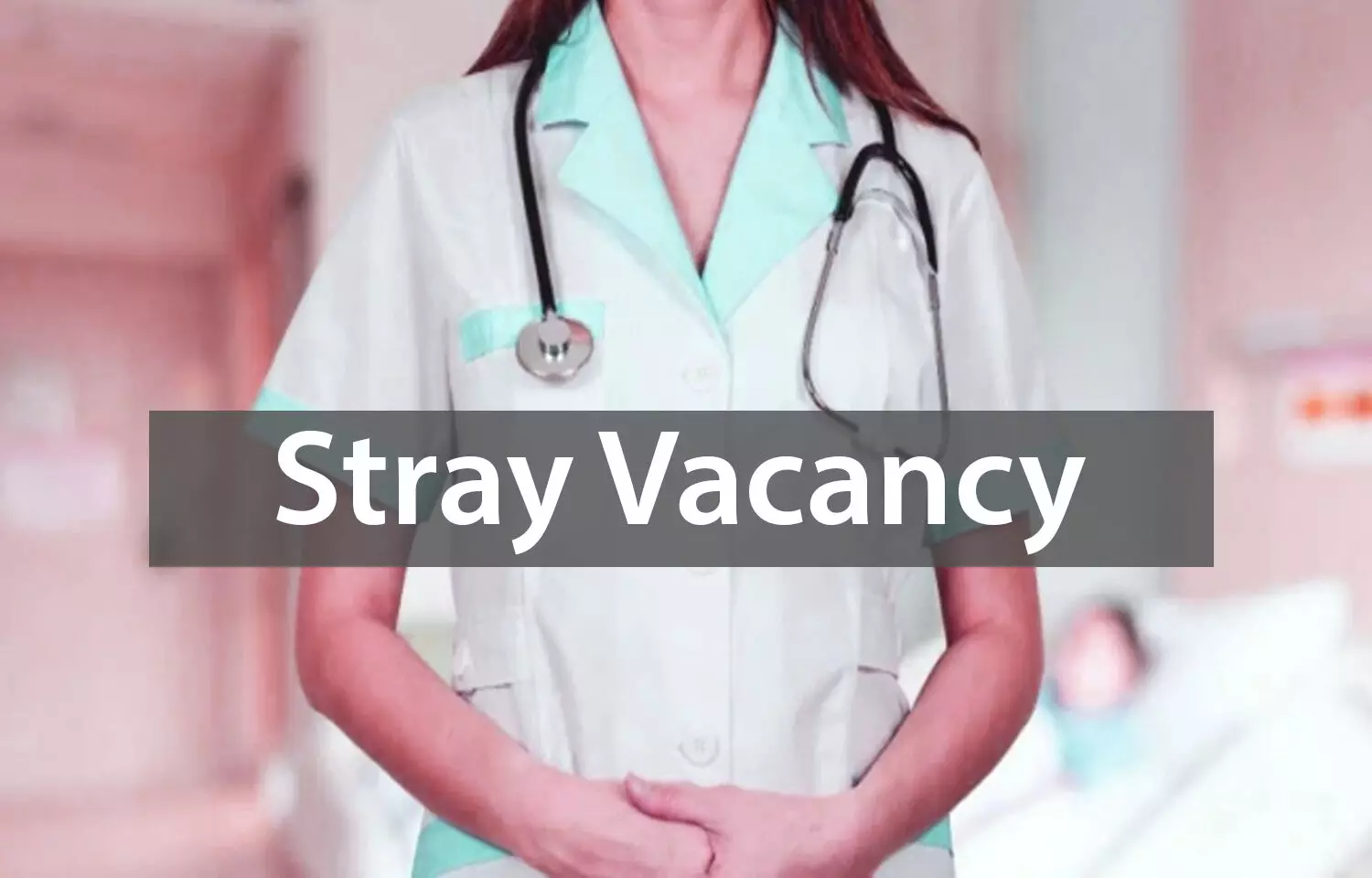 New Delhi: Through a recent notice, the Medical Counselling Committee (MCC) has reiterated the conduction of Stray Vacancy Round II of MBBS admissions at AIIMS for information, knowledge and benefit of the participating candidates.
Earlier, the MCC had informed about the extension of the MBBS Admissions deadline for this academic year. With the said extension, an 'Offline' Stray Vacancy Round II will be conducted for the vacant MBBS seats. The effect comes in compliance with the directions issued by the Hon'ble Supreme Court of India.
Registration for Stray Vacancy Round II will end on 10/02.2021 up to 03.00 PM as website www.aiimsexams.org. The Stray Vacancy Round II shall be held on 11/02/2021 from 9.00 A.M. onwards.
A total of 5 MBBS seats are available at 5 institutes of AIIMS including AIIMS Jodhpur, AIIMS Rajkot, AIIMS Bhopal, AIIMS Guwahati and AIIMS Raebareli. The concerned candidates are advised to view the eligibility criteria for the offline stray vacancy round II for AIIMS MBBS Admissions.
It is submitted that as confirmed by respective AIIMS Institutions the following five seats are lying vacant for respective AIIMS:-
| | | | |
| --- | --- | --- | --- |
| SI.No. | Name of AIIMS | Category | No. of seat |
| 01 | AIIMS, Jodhpur | GEN. (PWBD) | 01 Nos. |
| 02 | AIIMS, Rajkot | Gen. (PWBD) | 01 Nos. |
| 03 | AIIMS, Bhopal | GEN | 01 Nos. |
| 04 | AIIMS, Guwahati | OBC | 01 Nos. |
| 05 | AIIMS Raebareli | GEN | 01 Nos. |
Provisional eligibility for Stray Vacancy Round II of Seat Allocation for all AIIMS
A: Eligibilty:
Following Candidate shall be provisionally eligible for Stray Vacancy Round IIof Seat Allocation for all AIIMS.
1. Candidate must have registered earlier for Stray Vacancy Roundin MCC (at the time Original Registration for Stray Vacancy held in January 2021), AND
2. Candidates must not be holding any seat, AND
3. Register afresh on AIIMS website www.aiimsexams.org between 8th February 2021 to 10th February 2021 upto 3.00 PM
4. Candidates must be physically present and be in possession of original certificates at the time of Stray Vacancy RoundII.
B. Process:
1. Submit Security Deposit of Rs. 25,000.00 (Rupees Twenty Five Thousand only) in shape of demand Draft issued in favour of "Director, AIIMS New Delhi", payable at New Delhi along with original certificate at the time of reporting for stray vacancy round 2.
2. Details of Security Deposit shall have to be entered while registering on the AIIMS website; hence all candidates must make the demand draft as mentioned above prior to registration on website.
3. Candidates who will not be able to deposit Demand Draft as Security Deposit as said above or provided incorrect information of this deposit while registering on the AIIMS website shall not be allowed to participate in Stray Vacancy Round.
4. Security Deposit as deposited in point 1 above will forfeited in following cases: -
a. Incorrect information provided during registration on AIIMS website
b. Candidate ineligible for Stray RoundII as per criteria listed under A: Eligibility above.
c. Candidate absent or do not present himself/herself on the day of Stray Vacancy RoundII when called for seat allocation.
5. Security Deposit will be refunded if:
a. The candidate registers on the AIIMS website by providing the correct information, AND
b. Is eligible for Stray Vacancy Round IIas per eligibility criteria mentioned in Point A above, AND
c. Has deposited the Security Deposit, AND
d. Has appeared in person for Stray Vacancy RoundII, AND
e. Is not allocated a seat during the Stray Vacancy RoundIIor joins on allocated Seat.
6. Candidates who do not join the allotted seat or leave after joining will be subject to additional penalty of Rupees One lakh.
7. All refund shall be only after proper verification and completion of final admission for MBBS in all AIIMS in due course of time
8. The Stray Vacancy Round II shall be held on 11/02/2021 from 9.00 A.M. onwards.
9.List of Registered candidate and reporting time & venue will be published in due course of time after closing of registration. Please visit www.aiimsexams.org for latest information.
To view the official notice, click on the following link:
The seats lying vacant at Deemed Universities across the country are as follows:

| | | | | | |
| --- | --- | --- | --- | --- | --- |
| CounseType | QuotaName | State Name | Institute Name | Course | BalanceSeat |
| Deemed | Management/ Paid Seats | TAMIL NADU | Sree Balaji Medical College and Hospital, Chennai | MBBS | 3 |
| Deemed | NRI Seats | KARNATAKA | Sri Siddhartha Medical College DU, Tumkur | MBBS | 7 |
| Deemed | NRI Seats | MAHARASTRA | Dr. DY Patil Medical College, Navi Mumbai | MBBS | 17 |
| Deemed | NRI Seats | PUDUCHERRY (UT) | Mahatma Gandhi Medical College and Sri Balaji Vidyapeeth, Pondicherry | MBBS | 2 |
| Deemed | NRI Seats | TAMIL NADU | Shri Sathya Sai Medical College and RI, Chennai | MBBS | 8 |
For more details, click on the following link: