MCC 4 rounds AIQ NEET, NEET PG Counselling: Check out highlights of Modified Scheme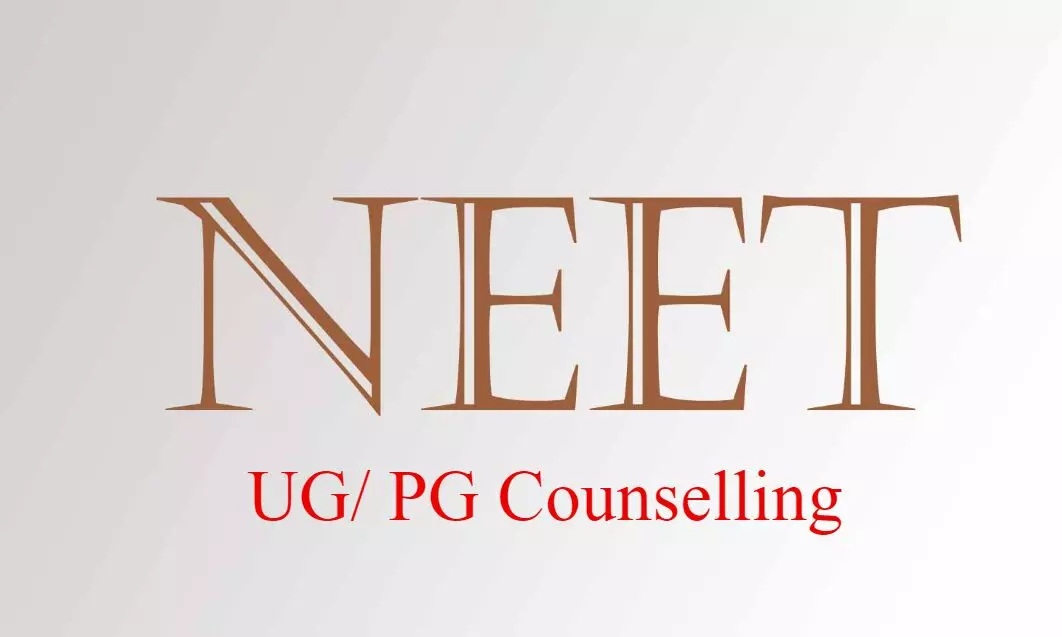 New Delhi: Filing an affidavit, the Medical Counselling Committee (MCC) operative under the Directorate General of Health Services (DGHS) has informed the Supreme Court that the modified scheme for the All India Quota Counselling will be implemented from this academic year itself.

Referring to the MCC affidavit filed on 03.12.2021, the top court bench comprising of Justices L. Nageswara Rao, B.R. Gavai and B.V. Nagarathna disposed of a Special Leave Petition and a Writ Petition concerning the modified counselling scheme.
MCC in the affidavit has clarified that DGHS would be conducting the counselling for the 50% All India Quota seats in 4 rounds.
"It has been stated in the affidavit that DGHS is the designated authority for counselling for 50% All India Quota seats of the contributing States. The competent authority has decided to conduct 4 rounds of All India Quota counseling from the current academic year 2021-2022 for NEET - Under Graduate and Post Graduate as per the modified policy approved by this Court and Government Orders issued from time to time," noted the top court in its judgment.
"The proposed modified scheme of Online 4 rounds of counselling will be in tune with the prevailing norms of counselling (including the fees and security deposit) being followed for Central Institutes/Universities," further read the judgment.
Also Read: Is NEET 2021 Counselling getting more delayed? As per MCC, Yes

The Highlights of the modified scheme, as mentioned in the court order are mentioned below-

"a) There will be 04 rounds of Online counselling i.e. AIQ Round I, AIQ Round 2, AIQ Mop-up Round and AIQ Stray Vacancy Round.
b) The seats which were earlier reverted back to the respective States after the completion of Round 2 of AIQ will continue to be filled in the AIQ MopUp Round and AIQ Stray Vacancy Round to be conducted by MCC of DGHS, MoHFW in online mode.
c) The said rounds will only be conducted for the AIQ seats having All India character which are contributed by the States for 15% UG seats and 50% PG seats.
d) Fresh registration of candidates will be allowed in:
AIQ Round 1
AIQ Round 2
AIQ Mop-Up Round
e) There will be no fresh registration for candidates in the AIQ Stray Vacancy Round.
f) There will be an option for up-gradation and free exit, only in Round 1 of the AIQ counselling.
g) There will not be an option of up-gradation to Mop-up round from round 2.
h) Candidates who have joined the allotted seat in Round 2 and further rounds of counselling will not be allowed to resign and will also be ineligible to take part in further rounds of any type of counselling.
i) Candidates who have not joined the allotted seat in Round 2 will be eligible for further rounds of counselling subject to forfeiture of security deposit and fresh registration in only mop-up round.
j) The provisions with regard to security deposit, option of free exit and eligibility for participation will be as per the Gazette Notification No.MCI-34(41)/2018-Med./109835 dated 18/05/2018.".
"This Court has been informed that the modified schemes shall be implemented for the current year 2021- 2022 for admissions to NEET UG and PG," further read the order.
Medical Dialogues had recently reported that issuing notice on December 18, the MCC has informed that it has the responsibility of conducting counselling for 15% UG and 50% PG seats for All India Quota seats.
"This is for information to all the participating States/UTs, participating Universities/Institutes/Colleges and the participating candidates of NEET-UG/PG that, MCC will be conducting online 04 rounds of All India Quota Counselling (AIQ Round 1, AIQ Round 2, AIQ Mop-Up Round and AIQ Stray Vacancy Round) from the academic year 2021-22 onwards in compliance of the Order dated 16/12/2021 in Special Leave to Appeal (C) No(s).10487/2021 before the Hon'ble Supreme Court of India," MCC had mentioned in the notice.
Similar information had been provided by MCC to the Apex Court as well in its affidavit and taking note of the same the top court bench dismissed the petitions observing, "In view of the aforesaid statement made on behalf of MCC, Directorate of Health Services, nothing remains to be adjudicated in the Special Leave Petition and Writ Petition which are disposed of accordingly. Pending application(s), if any, shall stand disposed of."
To read the court order, click on the link below.
https://medicaldialogues.in/pdf_upload/supreme-court-mcc-166452.pdf

Also Read: NEET, NEET PG 2021: MCC to conduct AIQ counselling in 4 rounds