NEET Counselling: MCC begins 2nd Mop round for BDS seats from today, view schedule here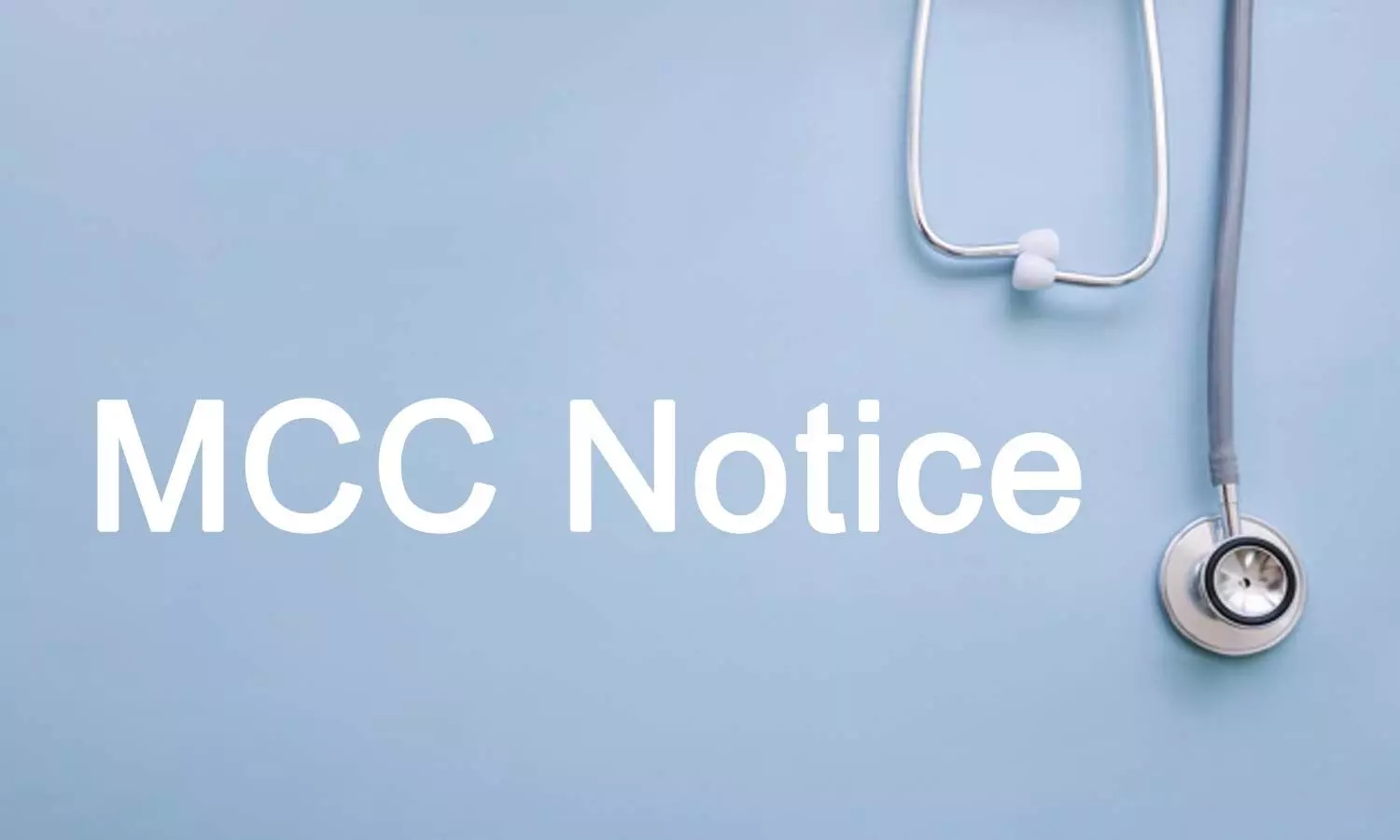 New Delhi: Through a recent notice, the Medical Counselling Committee (MCC) has released the schedule for the conduction of the 2nd mop up Round of BDS seats.
The counselling session starts from today.
All the concerned BDS candidates are requested to view the detailed schedule mentioned below as released by the counselling body:
As per the DCI Letter No. DE-22(16)-(Acts & Regualtions)-2020/5399 dated 11th January 2021 schedule for conduction of 2nd MOP-UP Round of Undergraduate (BDS) seats (Deemed/Central Universities) Counselling– 2021 is as follows:

Sl. No.

Fresh Registration/Payment

Choice Filling & Choice Locking

Processing of Seat Allotment

Publication of Result

Reporting at allotted College

1.

18th January 2021

To

21st January 2021 (up to 12:00 NOON as per the server timing)

*RESET Registration option will be available till 10:00 A.M of 21st January 2021

*Payment facility will be available till 21st January 2021 up to 03:00 PM as per server time.

20th January 2021

to

21st January 2021

Choice Locking will be available from 03:00 PM up to 11:59 PM of 21st January 2021 (as per Server timing)

22nd January 2021

23rd January 2021

24th January 2021 to

27th January 2021 (up to 05:00 PM as per the Server timing)

(4-Days)

(2-Days)

(1-Day)

(1-Day)

(4-Days)

2.

Forwarding the list of students in order of merit equalling to ten times the number of vacant seats to the Dental Colleges.

27 th January 2021

(Last date of joining 30th January 2021)

Stray Vacancy Round to be conducted from 28th to 30th January 2021.
Note: For ensuring faithful obedience of time schedule and also keeping in view the limited time available for conducting counselling, all participating institutes/colleges are directed to treat all Saturday and Sunday as working days.
To view the official notice, click on the following link:
https://mcc.nic.in/UGCounselling/Home/ShowPdf?Type=0C8487C1F27F2B7B25C7272917E5B6E14DCC1C0E&ID=FE5DBBCEA5CE7E2988B8C69BCFDFDE8904AABC1F

For more details, log on to the official website of MCC:
Earlier, the MCC had informed about the commencement of this academic session of 2020-21 for MBBS, BDS and SS courses, DM, MCh and DNB SS courses across the country.
The said decision has been taken with due consultation with the authorities at the apex medical regulator, National Medical Commission (NMC).
Informing about the dates when the academic session would begin, the MCC has clearly stated in its notification: "It has been decided by the competent authority in consultation with NMC to start the academic session 2020-21 for Super Speciality (D.M/ M.Ch & DNB SS) courses from 19th January 2021 and for Under Graduate Courses(MBBS/ BDS) from 2nd February, 2021."
This notice was issued with the approval of competent authority for the information and further necessary action of medical colleges and the concerned candidates.