50 MBBS seats to be added at AMU's Jawaharlal Nehru Medical College after NMC inspection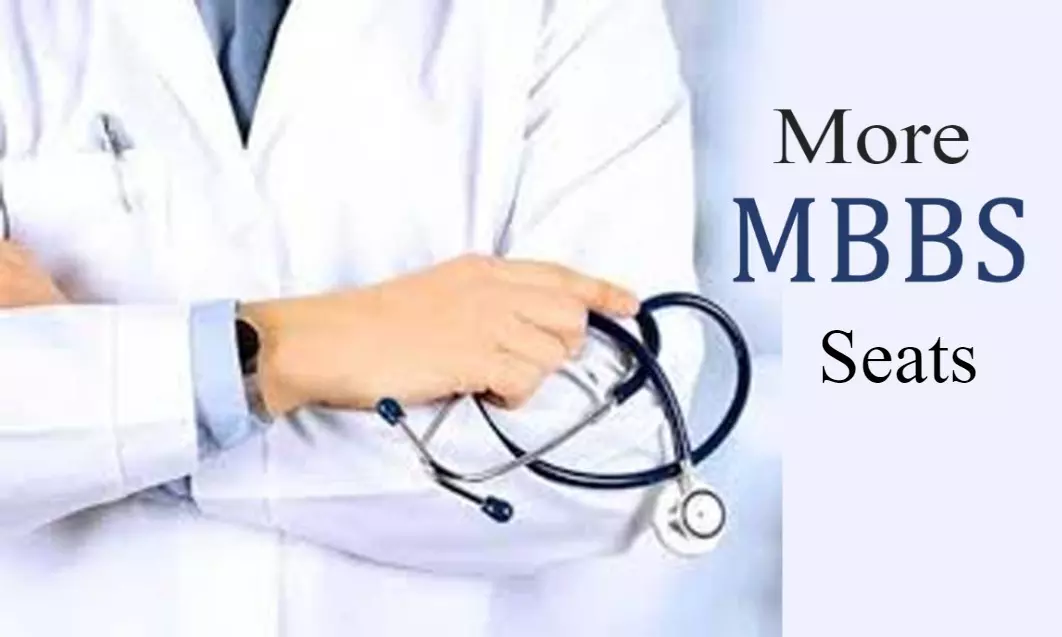 New Delhi: In a major milestone, the Jawaharlal Nehru Medical College, affiliated with the Aligarh Muslim University (AMU) has received approval from the National Medical Commission (NMC) to add another 50 MBBS seats.

The final approval in this regard, however, would come after an NMC team visits the college to conduct an inspection. With this, the total number of MBBS seats in the college would be increased from 150 to 200.
"National Medical Commission under @MoHFW_INDIA has accepted AMU's application for increasing the number of MBBS seats from 150 to 200. To meet rise in student intake we have scaled up infrastructure & faculty," the Vice-Chancellor Professor Tariq Mansoor confirmed the news in a Tweet.
Also Read: Prof Dr Rabbani of AMU Elected As President for Cardiology Society of India UP chapter

While commenting on the matter, Prof Mansoor said, as reported by NDTV, Now, stating that the Covid pandemic has re-affirmed the importance of an adequate number of qualified and skilled human resources in health, it is imperative that the number of MBBS seats increase in JNMC and medical colleges across the country."

Meanwhile, the UP Nurses and Midwives Council, in accordance with a notification of the Indian Nursing Council, has permitted the up-gradation of General Nursing and Midwifery (GNM) course conducted by JNMC to a BSc Nursing degree with an intake of 20 students, confirmed the official Twitter page of AMU.
The letter of permission from the Registrar, UP Nurses and Midwives Council stated: "UP Nurses and Midwives Council has no objection for GNM course conducted by JNMC, AMU to be upgraded as a BSc Nursing course. The permission has been accorded".

"Maintaining appropriate staffing in healthcare facilities is essential to enhance preparedness for pandemics and crisis situations. With the permission to upgrade the GNM course to a BSc Nursing, we will easily meet the requirements of health workers", said Vice Chancellor, Prof Mansoor.
Sharing the news, Prof Mansoor wrote, "Starting "employment generation" courses has been the focus of Aligarh Muslim University- College of Nursing, Paramedical College and Institute of Pharmacy. This will further boost our capacity of health infrastructure and skilled health personnel in times to come."

Also Read: Say no to Ragging: AMU's Jawaharlal Nehru Medical College forms Anti-Ragging Committee
Source : with inputs