SC serves notice to Lady Hardinge Medical College over delay in MBBS admission to aspirant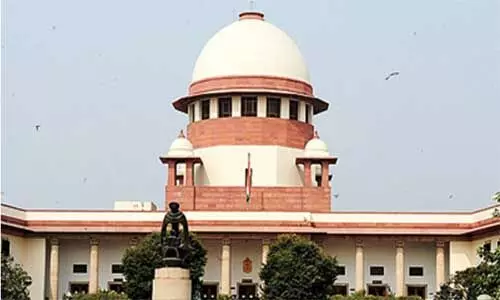 New Delhi: Seeking its intervention, a Ladakh-based medical aspirant recently approached the Supreme Court for the delay in getting admission confirmation in Delhi-based Lady Hardinge Medical College. The petitioner student expressed her grievances before the SC as she failed to join the classes for the first-year MBBS course, even after completing the admission formalities.

As per the latest media report by the Times of India, the Ladakh-based medical aspirant's name was recommended by the Union Territory Administration for admission from the Central Pool in the capital's Lady Hardinge Medical College, Delhi.

In pursuance, The Director-General of Health Services of Ladakh forwarded the student's name on February 19. In order to complete all the formalities at the earliest, the student rushed to Delhi and submitted all documents necessary for the completion of the admission process as well. In fact, she cleared all the fees for the college too on February 22, 2021.
However, as per the allegations made by the girl, even after clearing all the necessary formalities her admission was not made confirmed. As the first-year MBBS classes in the concerned medical college started and the student was yet to receive her admission confirmation, the petitioner student approached the Apex Court regarding the matter, reports TOI.
While listening to the grievances of the medical student, the SC bench issued notice to Lady Hardinge Medical College seeking its reply regarding the matter. The case would be next heard on April 5.
Also Read: Medical Admission under PWD category: Delhi HC Adjourns plea against Lady Hardinge Medical College
Source : with inputs