NMC Mulls Over Removal of Upper Age Cap in MBBS Entrance Exam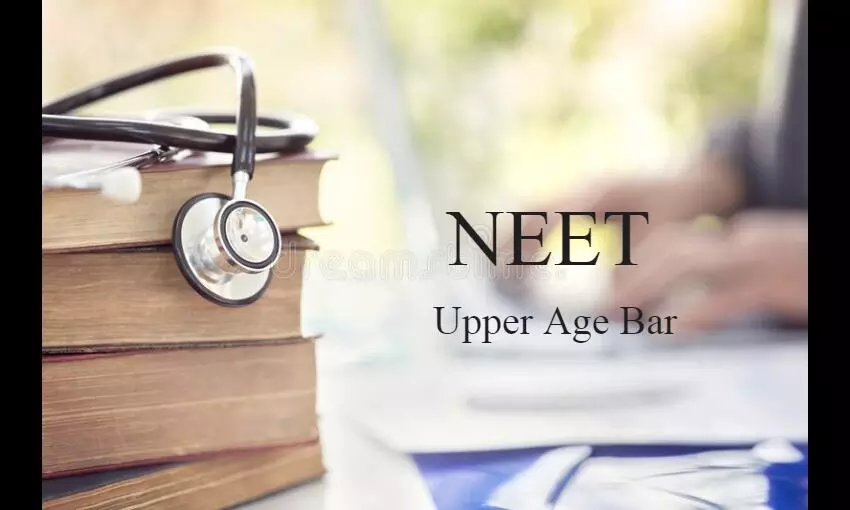 New Delhi: The National Medical Commission (NMC) is mulling over the possibilities of removing the upper age bar for appearing in the National Eligibility-cum-Entrance Test (NEET), the entrance examination for MBBS.

Recently, the members of the UG Medical Education Board of NMC have published their findings related to medical education in India in The National Medical Journal of India.
In the paper titled "Seeking graduation in medical colleges outside India: Is it a 'win-win situation' or 'lose-lose situation' for the stakeholders and the nation?" the NMC officials have hinted at the possibility of removing the upper age bar for MBBS admission.
The age limit had been put in place by CBSE back in 2017. CBSE, the authority in charge of conducting NEET back then, had mentioned in a notification, "The upper age limit for NEET-UG is 25 years as on the date of examination with relaxation of 5 years for the candidates belonging to SC/ST/OBC category". At that time, CBSE had also limited the number of attempts for appearing in the examination to three for all the candidates.
However, the age limit had been questioned several times before the High Courts and the Supreme Court.
Medical Dialogues had earlier reported that when the matter was being considered by the Apex Court, the Medical Council of India (MCI), which has now been replaced by NMC had justified its decision of capping the upper age limit for NEET- at 25 years by pointing out that 'sharp young minds' are required to study medicine.
Also Read: Study of Medicine requires SHARP YOUNG MINDS, MCI justifies age limit

However, keeping in mind the problems of the students belonging to lower-income families, and the exodus of MBBS aspirants to foreign countries, NMC is now contemplating the possibility of removing the upper age bar for MBBS admission.

Such a consideration has come from the UGMEB of NMC after considering the fact that with the age bar gone, students keen on pursuing medical graduation can continue appearing on NEET for as many attempts as they wish, even after they get admitted to other courses.
Speaking to Medical Dialogues regarding the issue, Dr. Aruna V Vanikar, the President of the UG Medical Education Board of NMC said, "We are calling to remove the age cap for MBBS entrance, which is presently 18-25 years. Now even after students get admitted to other courses like biochemistry or microbiology or anything else, they can continue appearing in NEET."
"NMC is also proposing to bring a cap on MBBS fees in government quota seats in medical colleges," she added.
Also Read: Upper Age Limit Of 25 Years For NEET: Delhi HighCourt Upholds CBSE Notification