Coronavirus update: Central govt mulls evacuation of Indians including medical students from Wuhan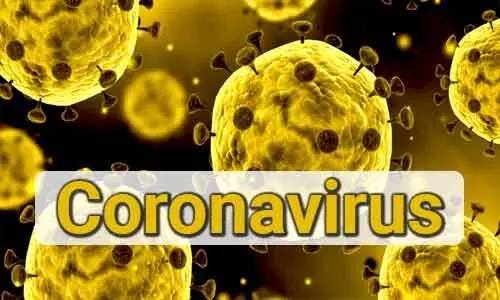 New Delhi: With deadly coronavirus outbreak striking hundreds of people in the neighbouring country, China; the Indian states' governments are taking all necessary steps to prevent its spread in the country. Updates: Central government on alert The Centre recently decided to take steps for possible evacuation of over 250 Indians from Chinese city of Wuhan, the epicentre of...
New Delhi: With deadly coronavirus outbreak striking hundreds of people in the neighbouring country, China; the Indian states' governments are taking all necessary steps to prevent its spread in the country.


A meeting chaired by Cabinet Secretary Rajiv Gauba reviewed India's preparedness to deal with the virus amid mounting global concern over increasing number of cases in China and several other countries.
The Centre has stepped up vigil in districts bordering Nepal in view of a confirmed case of novel coronavirus detected there.
The Union Health Ministry recently informed PTI that health teams have been deployed in areas along the border with Nepal at Panitanki in West Bengal and Jhulaghat and Jauljibi in Uttarakhand''s Pithoragarh.
Central government hospitals in the national capital, AIIMS and RML Hospital, have set up isolation wards and kept beds ready to provide treatment to any suspected case of the novel coronavirus infection if the need arises.
Read Also: Fighting Coronovirus: China To Build A 1,000 Bedded Hospital In 10 Days
Delhi:
In order to review the preparedness of authorities with respect to the treatment of suspected patients of novel coronavirus, a team of experts from National Centre for Disease Control (NCDC) visited Dr Ram Manohar Lohia Hospital in Delhi on Monday. They inspected the isolated dedicated wards for the treatment of the patients infected with the virus.
"A team led by Dr Sujeet Singh who is director of NCDC visited Dr RML hospital to review preparedness for management of nCoV2019. They inspected the isolation wards, reviewed biohazard disposals protocols, assessed availability of PPE marks," the Union Health Ministry tweeted.
Read Also: Delhi: RML Hospital Declared Nodal Hospital To Manage Cases Of Novel Coronavirus If Detected
UP:
The Uttar Pradesh government on Monday directed officials to set up 10-bed isolation wards in every district hospital and medical college of the state as a precautionary measure to deal with any suspected case of coronavirus. The directive came during a review meeting of health department chaired by Chief Minister Yogi Adityanath, reports PTI
Read Also: Coronavirus Update: China-Returned Doctor Quarantined In Rajasthan
Odisha:
The Odisha government is prepared to tackle the deadly novel coronavirus, said Health secretary Nikunja Bihari Dhal recently
"We are particularly careful that there have been three confirmed cases from Malaysia and we have a direct flight connection between Bhubaneswar and Kuala Lumpur. We have already started screening passengers coming from Kuala Lumpur. On our request, the Union Health Ministry has agreed to notify Bhubaneswar airport as a screening airport," he informed IANS
Doctors have been deployed at the airport for possible coronavirus cases.
"As per the state government's direction, three doctors along with supporting staff have been deployed and the medical room has also been set up. Coronavirus screening has also started," Director of Biju Patnaik International Airport Bhubaneswar VV Rao told ANI.
"If any passenger complaints of sore throat and running nose, they will intimate the immigration department who will then intimate the team of doctors, and the passengers will be put in isolated rooms.
The Health department has made arrangements for isolation and treatment at 4 hospitals.
Telangana:
At least three people from Hyderabad who returned from China have been hospitalised on the suspicion that they have been infected with the novel coronavirus, doctors at a government hospital here said.
"We have got three patients admitted to the hospital. As of now, no symptoms of coronavirus have been found," Dr Shankar, Superintendent, Government Fever Hospital told ANI.
One person each from Thrissur, Thiruvananthapuram, Pathanamthitta and Malappuram and three from Ernakulam are in isolation wards of various health centres in the state.
Read Also: WHO Issues Advisory On Outbreak Of Coronavirus
Kerala:

At least 436 people, who returned to Kerala from China in recent days, are under observation for possible exposure to the novel coronavirus (nCoV), according to health officials in Thiruvananthapuram.

Five people are still under observation in isolation wards at various hospitals across the state, officials said, adding, all results of blood samples sent to the National Institute of Virology at Pune till now have been found to be negative for the virus.

While three people are in hospitals at Ernakulam, one each are in Thiruvananthapuram and Thrissur, officials said. Two people, admitted earlier to hospitals in Pathanamthitta and Malappuram, have been discharged.

Chief Minister Pinarayi Vijayan has urged Prime Minister Narendra Modi to arrange for airlifting stranded Indians from Wuhan saying the state had information from relatives of students from Kerala studying at various Universities there that the situation there was "grave."
The team of doctors deputed by the Union Health Ministry to conduct thermal screening for the novel coronavirus at the international airport, also visited Kalamassery Medical College Hospital, where an isolation ward has been set up to observe patients, reports UNI.
Read Also: Demand For Proper Medical Care For Indian Nurses Infected With Coronavirus In Saudi
Maharashtra:

As many as 3,756 passengers arriving from China were screened for the coronavirus at the international airport here since January 18, but no confirmed case of the deadly disease has been found so far in Mumbai, a state health department official said on Monday.

Five people are under observation in Maharashtra, including three who have tested negative. Reports of the others are awaited, the official said.

A high-level meeting was held in chaired by Pradeep Vyas, principal secretary, public health department, to review preparations to deal with any situation.

"The government will prepare a list of passengers who have returned to Mumbai from China since January 1 this year and will enquire about their health condition," the official said.

Bihar:

A woman who returned from China last week was admitted to a Patna hospital on Monday with symptoms similar to those of coronavirus.

The woman who is in her 20s returned home to Chapra, the headquarters of Saran district, from China on January 22 and she was taken to the Chapra Sadar Hospital three days later.

Punjab:

Thermal sensors have been installed at Amritsar international airport to screen passengers for deadly novel coronavirus, the Punjab government said, adding it will also set up a screening facility at Mohali international airport on Tuesday.

Thermal screening is already being done at many airports including in New Delhi, Kolkata, Mumbai, Chennai, Bengaluru, Hyderabad and Kochi.

The state health department also found no symptoms of the virus among four passengers, three at Amritsar airport and one at Mohali airport, who travelled to China recently, state health minister Balbir Singh Sidhu said, adding people who travelled to China in the last 28 days can report to their nearest district hospital for any assistance.
Read Also: Lancet Reports Release First Clinical Data From Initial Cases Of Coronavirus In China, Details


Gujarat:

Gujarat Chief Minister Vijay Rupani has urged External Affairs Minister S Jaishankar to intervene after parents of students studying in Wuhan sought help for their safe return.

The state government said as many as 100 students from the state are stuck in China, and informed that Rupani has spoken to Jaishankar on phone asking him to ensure their safe return home.
Read Also: As Coronavirus Spreads Internationally; India On HIGH ALERT
Goa:

The Goa government has decided to form a special task force to deal with the situation. Health Minister Vishwajit Rane has said that people arriving in Goa from the virus-affected regions outside India would be closely monitored.

"I have given instructions to form a special task force to monitor any cases of coronavirus in Goa. All the activities, including people arriving from the virus-affected regions, would be closely monitored and information reported to the state Chief Secretary," Rane said.

The task force will work as per the guidelines laid down by the Union Ministry of Health, he added.
Read Also: TN Siddha Doctor Claims To Have Invented Cure For Coronavirus
Travel advisory to travellers visiting China:
Travellers to China should follow simple public health measures at all times as under:
- Observe good personal hygiene
- Practice frequent handwashing with soap
- Follow respiratory etiquettes - cover your mouth when coughing or sneezing
- Avoid close contact with people who are unwell or showing symptoms of illness, such as cough, runny nose etc.
- Avoid contact with live animals and consumption of raw/undercooked meats
- Avoid travel to farms, live animal markets or where animals are slaughtered
- Wear a mask if you have respiratory symptoms such as cough or runny nose
All travellers to China (in particular Wuhan city) to monitor their health closely.
If you feel sick and have fever and cough:
- Cover your mouth while coughing or sneezing
- Don't plan travels if sick
- Seek medical attention promptly
If you feel sick on flight, while traveling back to India:
- Inform the airlines crew about illness
- Seek mask from the airlines crew
- Avoid close contact with family members or fellow travelers
- Follow the directions of airline crew while disembarking
If you feel sick on flight or at the time of disembarkation:
- Report to airport health authorities/immigration
- Follow the direction of the airport health officer
If you feel sick within a span of one month after return from China
- Report the illness to the nearest health facility and also inform the treating doctor regarding your travel history.
Following is the information on how the disease spreads and what the symptoms are.
The coronavirus (CoV) is a large family of viruses that causes illnesses ranging from the common cold to acute respiratory syndromes, but the virus that has killed four people in China is a novel strain not seen before.
Common symptoms of the novel coronavirus (nCoV) strain, which has infected more than 300 people since the outbreak in Wuhan in December, include respiratory symptoms such as fever, cough, shortness of breath and breathing difficulties, the World Health Organisation (WHO) said.
In more severe cases, infection can cause pneumonia, severe acute respiratory syndrome, kidney failure, and even death.
According to the WHO, the CoV is a large family of viruses that cause illnesses ranging from the common cold to more severe diseases such as Middle East Respiratory Syndrome (MERS-CoV) and Severe Acute Respiratory Syndrome (SARS-CoV).
"Initial available data indicates that the novel Coronavirus-2019 (2019-nCoV) appears to cause less mortality than SARS CoV and MERS CoV. The disease manifestation ranges from asymptomatic to severe," G Arunkumar, director of the Manipal Institute of Virology, told PTI.
"As per the available limited information, initial transmission appears to be zoonotic origin, though the source is yet be identified. There is report of human to human transmission in the press but needs to be confirmed by authentic sources," he said.
The discovery of a novel strain of the virus in China has compelled nations to quarantine passengers from the country and issue travel advisories, while prompting the WHO to convene an emergency meet on the matter.
Countries around the world have sounded an alert following the confirmation of the first case of human-to-human transmission of the deadly infectious disease.
Cases have been detected in Thailand, Japan and South Korea.
India has instructed screening of travellers from China at airports in Delhi, Mumbai, and Kolkata via thermal scanners.
The Emergency Committee on the novel #coronavirus (2019-nCoV) will ascertain whether the outbreak constitutes a public health emergency of international concern, and what recommendations should be made to manage it, WHO tweeted on Tuesday ahead of the meeting.
How are coronoviruses spread?

Coronaviruses are zoonotic, meaning they are transmitted between animals and people, according to the WHO.
Several known coronaviruses are circulating in animals that have not yet infected humans.
On December 31, 2019, the WHO China Country Office was informed of mysterious cases of pneumonia detected in Wuhan City in China's Hubei Province.
The novel coronavirus (2019-nCoV) was identified as the causative agent by Chinese authorities on January 7.
The WHO has offered guidance to countries on how they can prepare for it, including monitoring the sick, and treating patients.
This includes protocols for testing samples, treating patients, controlling infection in health centres, maintaining the right supplies, and communicating with the public about this new virus.
According to the US Centers for Disease Control and Prevention (CDC), human coronaviruses most commonly spread from an infected person to others through the air by coughing and sneezing, close personal contact, such as touching or shaking hands.
The viruses can also spread by touching an object or surface with the virus on it, then touching your mouth, nose, or eyes before washing your hands, the CDC said.
In pregnant women, the more severe versions of MERS and SARS coronaviruses can be serious. According to a case study published in 2014 in The Journal of Infectious Diseases, a woman infected with MERS had a stillbirth.
Till date, there is no vaccine to protect against this family of viruses.
However, based on currently available information, the WHO does not recommend any restriction on travel or trade.
Countries are encouraged to continue strengthening their preparedness for health emergencies in line with the international health regulations, the WHO said in a statement.
It said standard recommendations to prevent infection spread include regular hand washing, covering mouth and nose when coughing and sneezing, thoroughly cooking meat and eggs.
WHO also advises that people should avoid close contact with anyone showing symptoms of respiratory illness such as coughing and sneezing.
Source : with inputs B.Com. Hons
Garima joined Medical Dialogues in the year 2017 and is currently working as a Senior Editor. She looks after all the Healthcare news pertaining to Medico-legal cases, MCI/DCI decisions, Medical Education issues, government policies as well as all the news and updates concerning Medical and Dental Colleges in India. She is a graduate from Delhi University and pursuing MA in Journalism and Mass Communication. She can be contacted at editorial@medicaldialogues.in Contact no. 011-43720751