Fake Medical News: IMA asks doctors to Spend 10 minutes daily on social media to spread awareness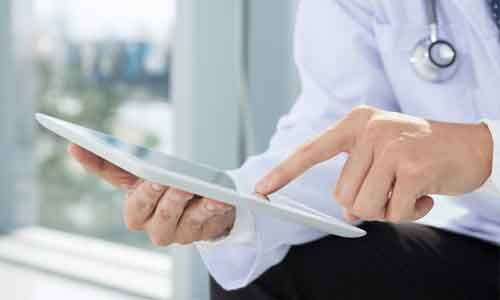 Thiruvananthapuram: In the wake of the rampant circulation of fake news all over the internet, the Indian Medical Association (IMA) Kerala Chapter has urged all the doctors to spend at least 10 minutes daily on social media to impart authentic medical information to increase awareness within the public.
The association had recently conducted a "health parliament" in the state capital Thiruvananthapuram in which doctors were asked to be active on social media to impart the right medical knowledge. This decision has been taken in an effort to make people aware about medical fake news regarding all the misleading advertisements promising magical cures to chronic diseases.
Misleading advertisements have been a long-standing issue in Kerala. Last year, the Indian Medical Association Kerala had also warned doctors from featuring there photographs and details while advertising in the state.
Medical Dialogues has been extensively reporting about the misleading advertisements making rounds on the local state media for a few years. Viewing this breach, the Kerala Medical Council had, in May 2019, suspended the registration of an Ayurveda practitioner, who was under the scanner for publishing advertisements which claimed miracle and unscientific cures for various illnesses.

Read Also: Kerala Medical Council Takes Cognizance Of Misleading Advertisements On Allergy Tests By Diagnostic Firm
Further, in October, the Travancore Cochin Medical Council (TCMC) considered a case of "misleading advertisement on allergy tests". The advertisement published on the front page of newspapers by a diagnostic laboratory allegedly gave an impression of some cure for allergies and asking people to get a wide range of allergy tests. It gave details on what allergies were and how those tests could identify allergens.
Speaking to ANI, Dr RC Sreekumar, Chairman, Digital, IMA, Kerala said, "We have decided to involve more doctors in social media and requested all members of IMA to spend at least 10 minutes on social media in the morning to give right scientific explanations to diseases and advice correct treatment."

Dr Sreekumar pointed out that advertisements are being given the promising cure to diseases from cancer to acute diabetes and there was fake news concerning pulse polio vaccination.
He said that alarming fake messages were sent that children become mentally retarded or autistic if pulse polio vaccine is administered.
"This can be countered by scientific explanations sent by the doctors to patients. Kerala was supposed to be completely immunised state. We have eradicated poliomyelitis, measles, diphtheria and many other diseases but the immunisation is not reaching needy people and the result is some hospitals are flooded with measles and polio cases," he said.
Dr Sreekumar said people are misled by social media messages on a cancer cure and there was a need to counter it.
"In cancer care, if it is detected in the first or second stage of the disease, treatment is easier and there are fewer complications. But what we see today is the cancer patients reach doctors in their fourth stage after going through unscientific modes of treatment. People are misled by social media messages on a cancer cure," he said.
Source : with inputs