Frustrated with life, 1st-year MBBS student of Maharaj Agrasen Medical College allegedly commits suicide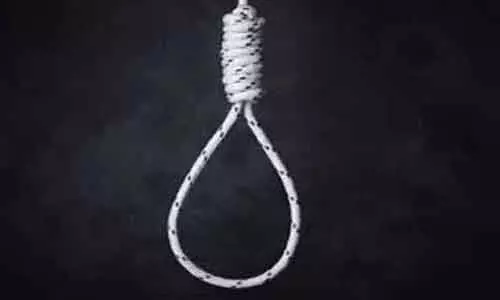 Hisar: A first-year MBBS student attached to Maharaja Agrasen Medical College, Agroha has allegedly committed suicide by hanging himself from the ceiling of his hostel room on Monday morning.

A suicide note has been discovered from the medico's hostel room where he mentioned that he was frustrated with his life. As per a recent media report, the mental problem might have driven him to take the extreme step.
The deceased has been identified as a he was a resident of Jagadhari in Yamunanagar district. He was supposed to appear for his MBBS practical examination on 15th March.
As per his fellow students, the deceased was the topper of his batch and had only two hobbies which were making paintings and composing poems. He had a special interest in horror paintings. Whenever he had a problem, he would create a painting to express his problem. He used to write poems as well. He used to compose painful and emotional poems. He often wrote and posted poems on social media as well. The sudden demise of the medico has shocked his classmates greatly.
As per a recent media report by
Jagran
, his roommate who was also a first-year MBBS student and shared the same hostel room with him informed that they both had practical exams on 15th March but the deceased medico told his roommate to go for the practical exams alone as he would come later. After the roommate left, the medico closed the door from inside.
When the other students returned to the hostel after completing their test, they saw the door locked for a long time. Despite calling the medico, they did not get any response from inside.
According to the daily, they peeped inside the room through a ventilator window and spotted the medico's body hanging from the ceiling fan. They immediately informed the police and the emergency department. The students broke in and the medico was rushed to a nearby hospital where he was declared dead.

Police have secured a half-page-long suicide note from his room and the medico mentioned there that he was frustrated with life, reports the daily. Police are investigating the note and trying to match the handwriting to confirm its authenticity.
Cops also learned from a separate source that the medico had been mentally disturbed for the last two years. Police have already taken possession of his body and sent it for autopsy. The parents of the medico have also been informed about the tragic incident.
Source : with inputs