Ten PGI Chandigarh doctors featured in World Ranking of Top 2 percent Scientists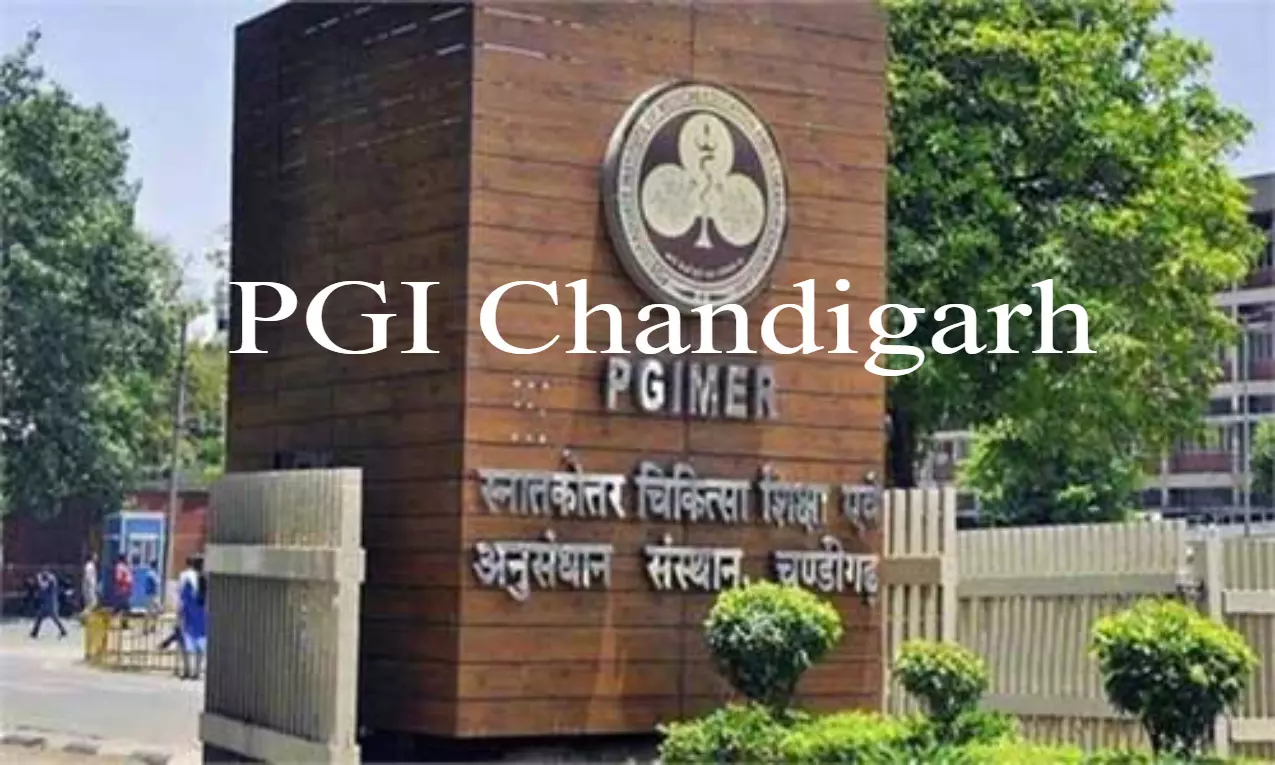 Chandigarh: Bringing laurels to the premier Postgraduate Institute of Medical Education and Research ( PGIMER), Chandigarh, ten doctors, 5 serving, and 5 retired have being recognized on the top world rankings as they made it to the list of 'world rankings of top two percent scientists' in the Indian subcontinent.

This came after a subject-wise analysis was conducted by a team of scientists at Stanford University, USA, led by Dr John PA Ioannidis. Accordingly, the experts created a database of around 1,00,000 top scientists of the world on the basis of standardized citation indicators such as information on citations, H-index, co-authorship, and a composite indicator.

All scientists were classified into 22 scientific fields and 176 sub-fields. For analyses of the citations and the composite indicators, SCOPUS data provided by Elsevier was used with data freeze as on May 6.

The database has been published in one of the highly-rated journals, PLOS Biology. Ranking among the top 2% scientists globally, the names of 10 PGIMER doctors made it to the most coveted list.
The list included Dr Arunaloke Chakraborty ( microbiology), Dr Ritesh Agarwal ( respiratory systems), Dr Pranab Dey ( pathology), Dr K S Chugh (urology and nephrology, retired), Dr Amod Gupta ( ophthalmology and optometry, retired), Dr R K Dhiman ( Gastroenterology and hepatology), Dr Sunit Singhi and Dr Pratibha Singhi (pediatrics, retired), Dr A J Kanear ( dermatology and venereal diseases, retired) and Dr Ravinder Khaiwal (environmental sciences).
Also Read: PGIMER Issues Addendum On Seat Position For MCh Course January 2021 Session
Expressing joy over the outstanding achievement, Prof. Jagat Ram, Director PGIMER Chandigarh told Daily Pioneer, "This is a momentous occasion as ten of our scientists have brought laurels to the Institute by being recognized at the top World Rankings. This distinct honor is not only truly commendable but an example for others to emulate. Their unwavering commitment and incessant hard work have paid off rich dividends and we are proud of their achievement."

As per a recent media report by The Indian Express, more than 10 scientists and doctors from Pune made it to the list among the top 2 per cent in their field globally.
Article Source :
with inputs