With Change in name of RML's medical college, Doctors' DMC Registration goes for a toss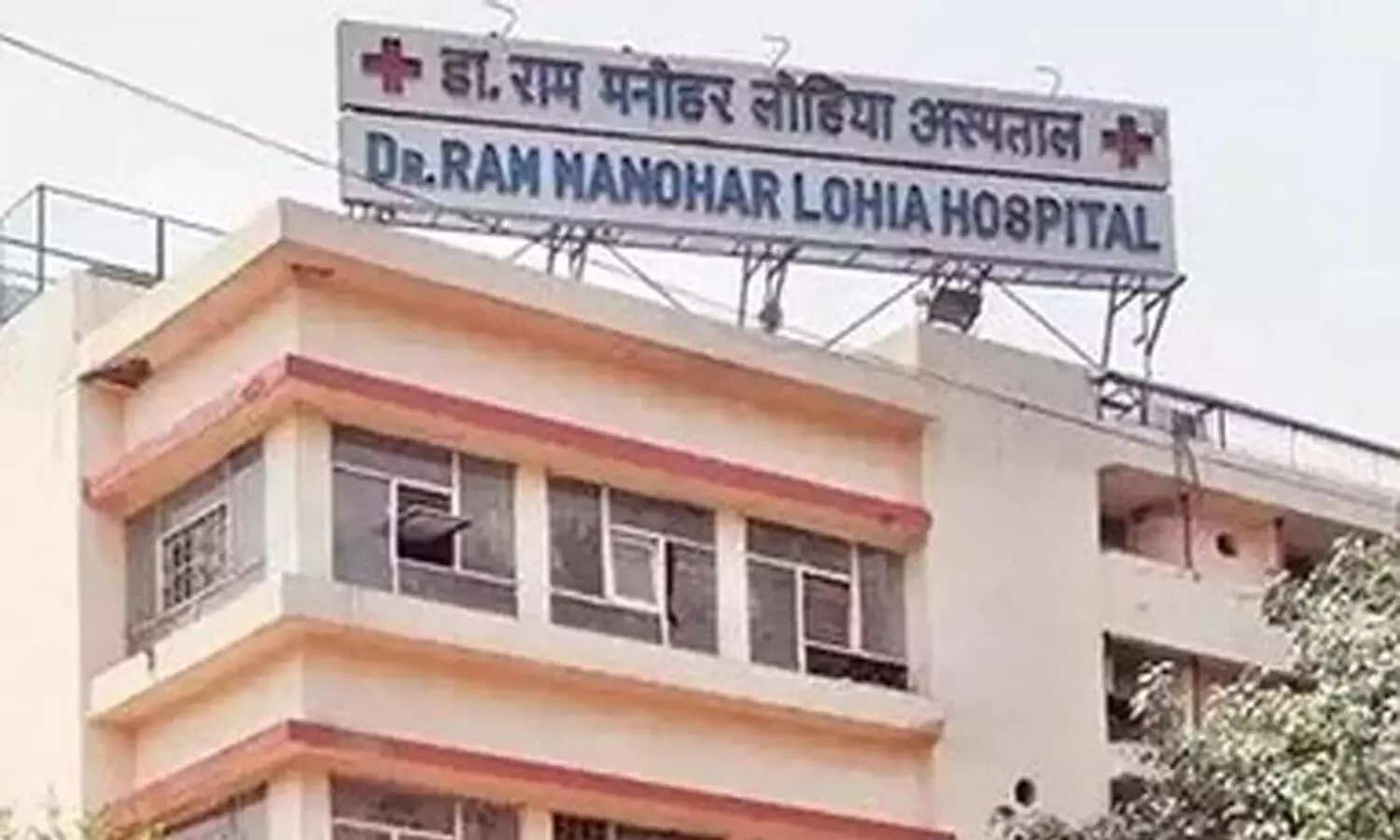 New Delhi: Pending recognition from the National Medical Commission (NMC) for the new name of the Dr. Ram Manohar Lohia Hospital has landed the recently postgraduate doctors of the institute at a fix as they are unable to register with the Delhi Medical Council (DMC).

The name of the institute, which was earlier known as Post Graduate Institute of Medical Education and Research (PGIMER) and RML Hospital, was changed back in 2019 to Atal Bihari Vajpayee Institute of Medical Sciences. However, as the new name hasn't yet received recognition from NMC and the institute has started issuing degrees in the new name, mane of the doctors are unable join services.
This ultimately is leading towards their unemployment for the time being as the DMC registration is mandatory for practicing medicine in any Government or Private hospitals within Delhi. In fact, amidst all this confusion, the postgraduate doctors from RML hospital are unable to join even their own institutes.
Addressing the issue, the residents of the hospital have already approached the Medical Superintendent of the hospital and in a letter addressed to him, the Resident Doctor Association (RDA) of RML Hospital mentioned, "This is to bring to your kind notice that this year pass out residents of RML aren't getting their DMC registration because of administrative process involved in change of name of institution in 2019. Lack of DMC registration is depriving them of the right to seek job and they are left jobless."
"Many of our residents have been selected as Adhoc SR in RML but RML administration is not allowing them to join without DMC. It's none of the fault of Residents who are being deprived of their seats just because of administrative redtapism," further added the letter signed by Dr. Atul Krishna, President of RDA RML.
Requesting the authorities to expedite the process of legal formalities so that DMC certificates get issued to the doctors at the earliest, the letter has further urged the Medical Superintendent to allow the joining of Adhoc SR with undertaking that DMC will be submitted at the earliest as soon as they start issuing it to RML residents.

While commenting on the matter, Dr. Manish Jangra, member of the RDA RML and general secretary of Federation of All India Medical Association (FAIMA) told Medical Dialogues, "Only because the postgraduate admission got delayed this year that these doctors are still in the institutes otherwise they would have to remain unemployed after completing their postgraduation degrees, which is a really big deal. Even two three months after the completion of their degrees, these newly passed residents of RML hospital are unable to join any Government or private institutes. In fact, they can't even join their own institution."
Also Read: IP University PG Medicos demand more time to submit thesis, allege non-compliance of NMC advisory