ENTOD Pharma plans to expand in medical cosmetics, ophthalmic surgical segments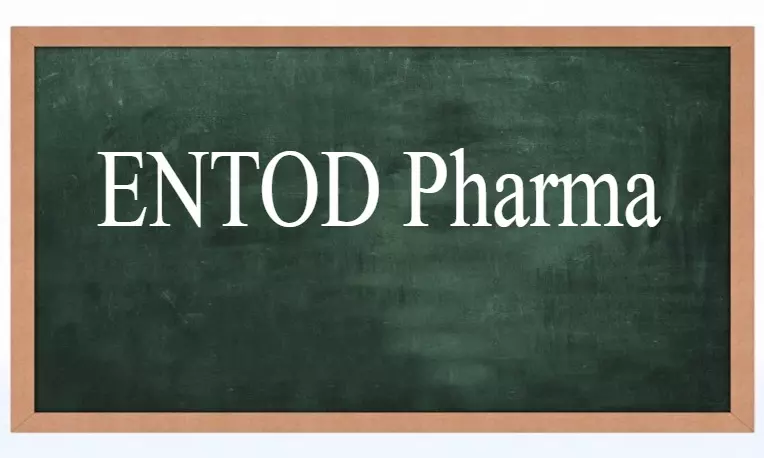 Mumbai: ENTOD Pharmaceuticals, an Indian international research-based pharmaceutical company with over four decades of pharmaceutical expertise in Ophthalmology, ENT and Dermatology medicine, celebrated its 44th Foundation Day on 11th July 2021.

The company, in its recent release said, "With more than 1000 employees, it is one of the fastest-growing super-specialty pharma companies, which has its footprints across more than 55 countries around the world. With over 150-crore revenue in FY21, the company has seen a growth of 30-40% from last year even during the COVID pandemic."
"Not only that, but as many businesses were forced to reduce their employees' salaries during the lockdown, ENTOD offered hope and support with no salary cuts at all," it added.
Furthermore, the pharma giant has plans of adding 100 employees to their workforce each month until September 2021.
The company has ventured into the market of medical cosmetics through a joint-venture with NuSkin London. NuSkin London is a research initiative of ENTOD Research Cell UK Ltd, to improve skin formulation research and create innovative dermatological solutions. The joint- venture is expected to help commercialise NuSkin London's skincare & medical cosmetic innovations across the Indian sub-continent and international markets like Malaysia, Philippines, Hong Kong, Singapore and others.
In addition to that, they also have projects in motion to expand in the ophthalmic surgical segment by launching their HyTek Division, which will deal with surgical products. Their expansion in the ophthalmic surgical segment will be supported by their state-of-the-art DSIR approved laboratory and FDA-approved international R&D centres, along with their affiliation to 50+ ophthalmic societies (including many international societies like WSPOS, WGA, ISMSICS, etc.).
Speaking about the latest development and expansion plans, Executive Director of ENTOD, Nikkhil K Masurkar said "We have strong ties with a variety of research institutes and centres, research centres, and other pharmaceutical firms, giving us access to cutting-edge technology and research results, as well as allowing us to work collaboratively. We effectively operate a global network of highly specialized Formulation R&D centres and labs, which we offer to numerous pharmaceutical firms across the globe. We've also worked on developing new and safer speciality preservatives and excipients for the ophthalmic pharmaceutical sector. Over the next 2-3 years, we are also planning to venture into the surgical products sector that would further enable us to establish our presence across the domestic and international markets."
With innovative and research-driven ophthalmic and ENT products, ENTOD has been facilitating rapid advances in the segment. Their Phenocaine Plus Intracameral Mydiatric injection helps to achieve rapid and stable pupillary dilatation without using preoperative dilating eye drops and sustained intraocular anaesthesia for pain-free surgery and better surgical outcomes.
Other than that, their research team has come up with an innovative micronized ocular suspension technology that offers better formulation stability, greater bioavailability, more precise dosing and reduced ocular irritation. They have also introduced NOVELIA preservative-free eye drop technology by tying up with a pharmaceutical giant, NEMERA (France).
"I take great pride in what we have been able to accomplish over the last 4 decades. Our growth is proof that our employees' exceptional work has been recognized. We have been on the cutting edge for more than 40 years and counting. Backed up by our modern facilities and an efficient team of clinicians and researchers, we look forward to accelerating the development of innovative approaches in the areas of ophthalmic, ENT & Dermatology that would enable better diagnosis and treatment of the patients" added Mr. Masurkar.
The company was founded in 1977 by G. V. Masurkar, a pharmacist and a visionary.
Read also: ENTOD Pharma unveils FreeGlaucomaTherapyforLife Campaign