Macleods Pharma proposes chewable Faviparavir, gets rejected by CDSCO panel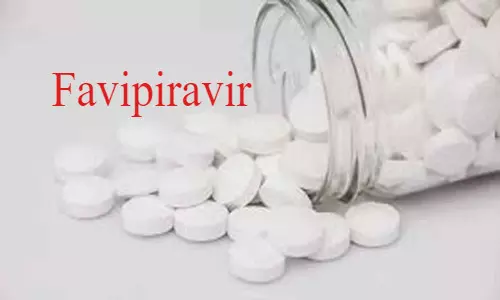 New Delhi: In a major setback to Mumbai-based drugmaker Macleods Pharmaceuticals Ltd, the Subject Expert Committee (SEC) functional under the Central Drugs Standard Control Organisation (CDSCO) has rejected the drugmaker's proposal to manufacture chewable tablets of the drug Favipiravir for Covid-19 patients.

This came during a meeting held on 6 November, wherein, the drugmaker's proposal for manufacturing and marketing Favipiravir Chewable Tablets 800 mg/1800 mg was taken up by the expert panel.
Also Read: Test Efficacy Of Umifenovir Alone, Not With Favipiravir For COVID Cure: CDSCO Panel To Macleods Pharma
The Subject Expert Committee (SEC) which is responsible for advising the Drug Controller General of India on applications seeking approvals for new drugs, vaccines, and clinical trials found that the justification submitted by Macleods Pharma to manufacture and market chewable Favipiravir tablets was "inadequate".

"In light of the fact that the Favipiravir is approved for restricted emergency use with various conditions and restrictions, the committee observed that justification submitted by the firm in support of Chewable tablet is inadequate," reads the minutes of the meeting
Favipiravir, an antiviral medication developed in Japan, has been the subject of several trials across the world as a potential treatment for Covid-19 and has been approved for restricted emergency use in India.

To mention, chewable tablets are deemed beneficial for factors such as palatability, stability, precise dosing, portability, and ease of delivery. However, such tablets are generally explored for medicines made for children or as supplements.

Subsequently, after detailed deliberation, the committee did not recommend for approval of Favipiravir Chewable Tablets 800 mg/1800 mg.
Also Read: CDSCO Panel Rejects GSK Phase IV Trial Protocol Of Combination Drug Indicated For Acute Otitis Media