Over 2000 doctors boycott OPD, Assam Health Minister steps in, assures to resolve issues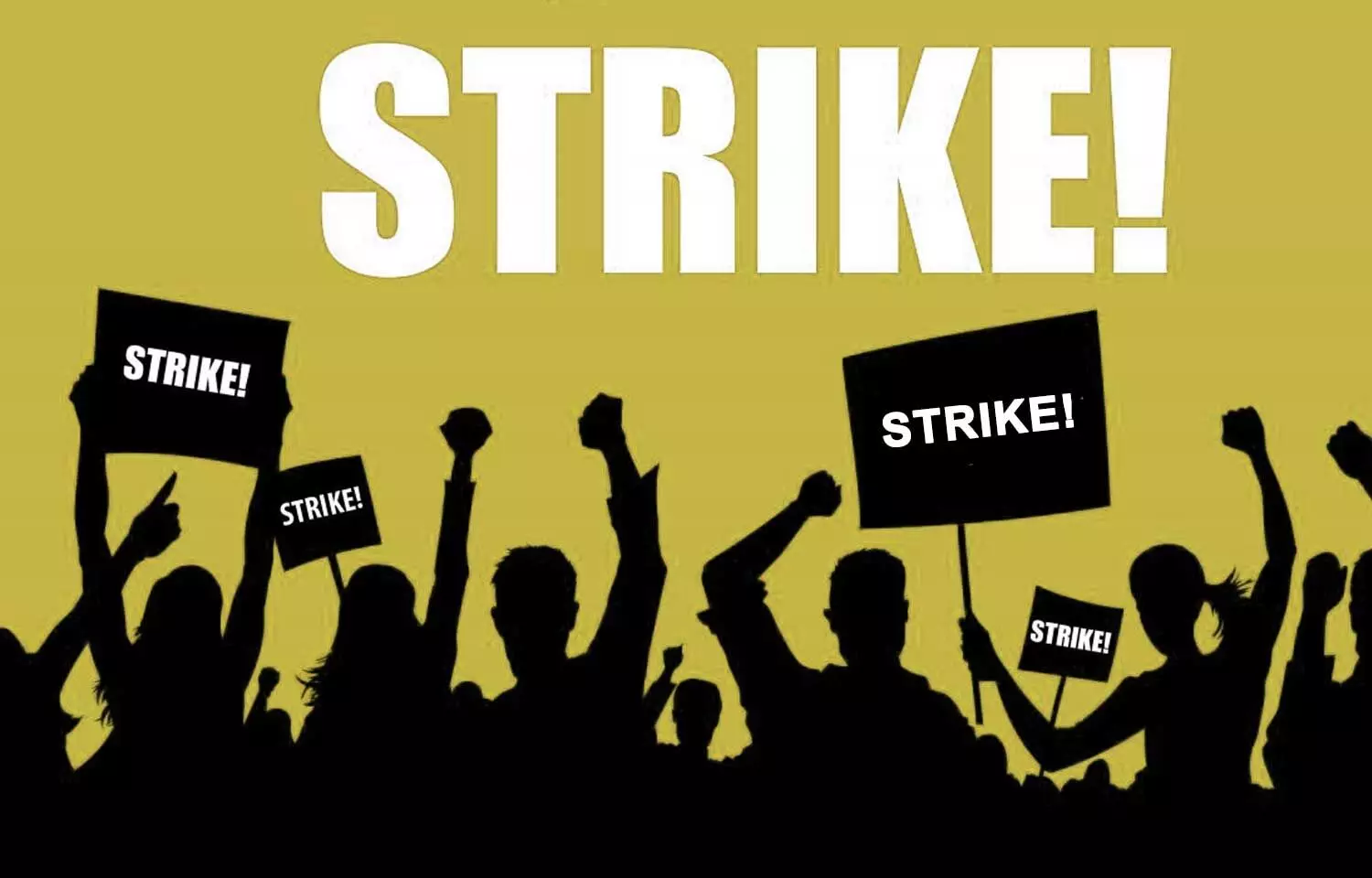 Assam: In wake of massive protest by more than 2000 doctors in Assam, Health Minister Keshab Mahanta, recently convened a meeting with delegation of Assam Medical Service Association (AMSA), that launched a series of agitational programmes on Tuesday for fulfilment of various demands such as timely promotions, pay-parity and security.

The state government assured it of expeditiously resolving the issues.
Mahanta met the AMSA representatives on Tuesday evening and discussed the issues raised by the agitating doctors of the government hospitals, an official statement said.
The association had announced a series of strikes in a phased manner from Tuesday during which they would refrain from attending Out Patient Department till their demands were met.
About 2,000 doctors in the state on Tuesday went on a strike paralyzing the outpatient department (OPD) services on the first day of the eight-day phase-wise strike called by the Assam Medical Service Association (AMSA). The doctors boycotted OPD services from 8 am to 11 am.
Also Read: FIR against Assam hospital after Judge accuses facility of attempt to murder, organ transplant

Payment and promotion were the key issues raised by AMSA even as doctors threatened to intensify their agitation if the government did not pay heed to their demands. Moreover, AMSA demanded a dignified salary for the senior doctors with post-graduate (PG) degrees.
Among other demands, AMSA demanded increment for doctors doing PG under the Srimanta Sankaradeva University of Health Services.
"The doctors were not promoted though the government made promises to do so several times. We want time scale promotion for all cadres of doctors," AMSA assistant general secretary, Dr Makhan Ch Saikia told Times of India.
He rued that about 1,000 posts of doctors from junior to senior levels are lying vacant in the state. "The recruitment process of doctors must be expedited," added Saikia.
The agitation severely affected healthcare services in government hospitals, including district civil hospitals and sub-divisional hospitals. Later in the evening, state health minister Keshab Mahanta convened a meeting with a delegation of AMSA.
The six-member AMSA delegation, led by its president Nanigopal Saharia and general secretary Kanak Chandra Talukdar, expressed satisfaction at the progress of talks, it said.
Mahanta said the government has already initiated steps for meeting some of their demands such as cadre review, promotions and disparity in pay, and final decisions will be announced soon.
The AMSA delegation expressed satisfaction at the measures intimated by the minister for resolving their demands, the statement said.
An official source told PTI the AMSA is likely to call off its agitation on Wednesday after discussion at its forum regarding the outcome of the meeting with the health minister.
Also Read: Jammu and Kashmir CM hits out at Assam Health minister over his cancer remark
Source : with agency inputs