Doctor loses memory card, gets blackmailed for Rs 1crore over private videos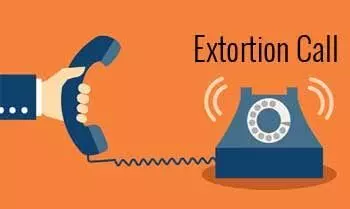 Mysore: A city-based doctor had to pay a heavy price for losing his memory card which contained his sleaze videos, as the medical practitioner was blackmailed by a group of five people asking for Rs 1 crore in exchange for not leaking his private videos publically.

The police have already arrested the five offenders including a woman for blackmailing the doctor and extorting Rs 30 lakhs from him. The doctor has been identified as a resident of Mysore city and was running a clinic in Periyapatna taluk. The blackmailers demanded almost Rs 1 crore from the doctor on intervals after which the doctor filed a complaint in the police.
According to
The New Indian Express
, the doctor lost his SD card which had his personal and objectionable videos. Unfortunately, the card was found by one of the residents of Periyapatna who approached the doctor in January and started blackmailing him for money. He along with his accomplices threatened the doctor that if he failed to comply with their demands of money, they would upload the objectionable videos of the doctor and make it viral on social media. According to
TOI
, in the videos, the doctor could be seen with a woman and the accused made extortion calls on the basis of the video.
The doctor being concerned about his reputation agreed on the demands of the blackmailers and paid Rs 30 lakhs at several intervals. Even after a few months of paying the amount, the accused again returned with four others and started blackmailing the doctor. The blackmailers asked him to pay Rs 70 lakhs more if he wanted to keep his video private.
Unable to cope up with the situation and to deal with the increasing pressure and demands of the blackmailers, the doctor approached the police for help and lodged a complaint on November 11. The Kuvempunagar police nabbed the accused and place them under arrest under the charges of extortion and blackmailing on November 15.
According to the daily, police informed that the gang might be involved in several honey trapping incidents where they used a woman for extortion and doctors are their specific targets along with several government offices and business people.
Police are still investigating the case and trying to find out more cases where the gang might have been engaged in such incidents of blackmailing and extortion.
Source : with inputs