Karnataka: Doctor allegedly knocks down pedestrian with speeding car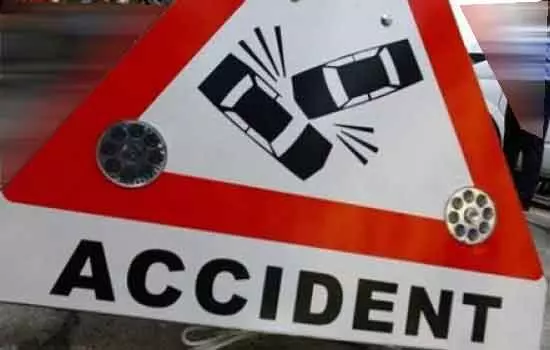 Udupi: A city-based doctor, who was allegedly speeding his luxury car knocked down a pedestrian, who later succumbed to his injuries while being taken to the hospital by the medical practitioner.

The incident took place on Saturday night, at Kirimanjeshwara along NH-66 in Baindur. Despite the best attempts by the doctor to admit the pedestrian to a hospital, he breathed his last on the way to the hospital.
The doctor on the wheels hailed from Mangaluru while the victim has been identified as one Buddivantha Nayari, a resident of Nagoor. The accident took place while Nayari was waiting to cross the road at a bus bay.
Read also: Maha: Senior Doctor Dies After Speeding Vehicle Runs Over Him
As per a recent media report by the Times of India, the doctor was driving Jaguar on his way from Kundapur. Nayari on the other hand was waiting at a bus bay around 8.30 pm. The Jaguar on its way back from Kundapur moved to the extreme right suddenly and hit the bystander.
However, the doctor tried his best to save the man's life by taking him up to Trasi in his car. Later, the victim was shifted to a private ambulance. However, the efforts didn't bring any result as the man succumbed to his injuries on the way to the hospital, near Arehole Cross.
Read also: Mumbai: Disabled Doctor Dies After Speeding Trailer Rams Into His Scooter
Police have confirmed that the doctor had been driving the car that bears registration number (KA19-ME7638), which is in another man's name and not the medical practitioner.
Source : with inputs