Karnataka Govt to Cover 70 percent Cost of Setting Up Oxygen plant at private Medical Colleges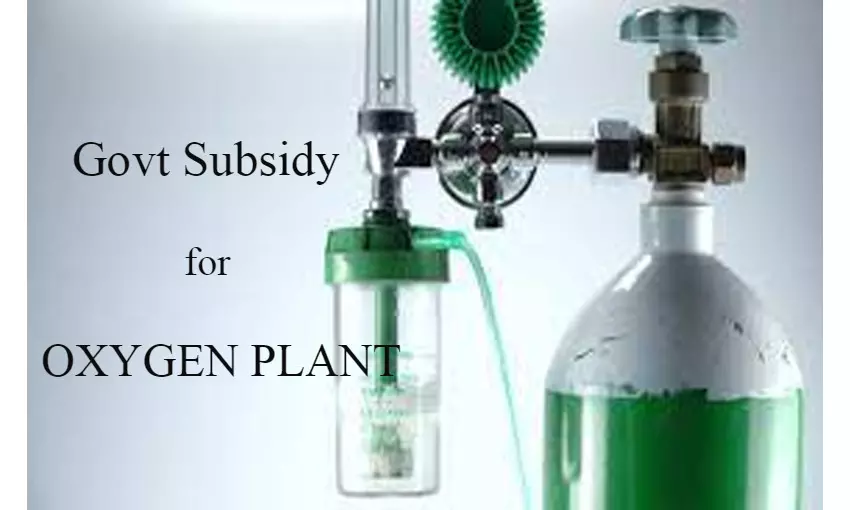 Bengaluru: In an attempt to address the acute shortage of Liquid Medical Oxygen to deal with the second wave of the Covid-19 pandemic, the Karnataka Government has decided to subsidize the up-gradation of medical gas facilities at private medical colleges. The State government has planned to cover 70 per cent of the installing cost required for setting up medical oxygen plants.

However, the Principal Secretary of Medical Education Department in a letter directed to the heads of the private medical colleges in the State further mentioned certain conditions which are mandatory in order to avail of this facility.
These conditions include- the enrolment of the hospitals under Ayushman Bharat Scheme, extending help towards poor by providing them medical help under Government- approved rates, and reserving beds under the Government Quota at all times.
Also Read: All Medical Colleges have to become Oxygen Safe in next 6 months: NMC

As per the latest media report by the New Indian Express, the letter by the Principal Secretary of Medical Education stated, "The National Medical Council has mandated that all beds at teaching hospitals should have central oxygen and suction points through piped supply from liquid oxygen tanks. It has also been instructed that each medical college shall install an oxygen generator of Pressure Swing Adsorption technology apart from a liquid oxygen tank within the next six months."

Medical Dialogues team had recently reported that in order to ensure that medical colleges and hospitals are well equipped to deal with the pandemic situation such as recent times, the National Medical Commission (NMC) had recently directed that all medical colleges have to provision for the availability of round-clock-oxygen for critically ill patients.
Also Read: Oxygen Plants compulsory at all Medical Colleges: NMC Amends MBBS regulations

For the same, NMC has made a new draft amendment to the Minimum requirements for Annual MBBS Admissions Regulation.

The Regulation was released last year by the apex medical regulator to bring in major reforms redefining the medical education sector. However, now considering the COVID-19 pandemic and the corresponding acute need for oxygen supply for critical patients and those requiring oxygen clinically, the provision to make oxygen supplies available in all the medical colleges has been implicatively made.
Now, all medical colleges will need to have dedicated PSA technology produced oxygen supply, in addition to the supply from liquid oxygen tank for patients.
Also Read: Karnataka to rope in final year MBBS, Nursing students, dentists, Pharmacy, Physiotherapy, Ayush Practitioners for COVID-19 duty
Source : with inputs