Karnataka: Newly recruited MBBS doctors still unsure about salary, duties, accommodation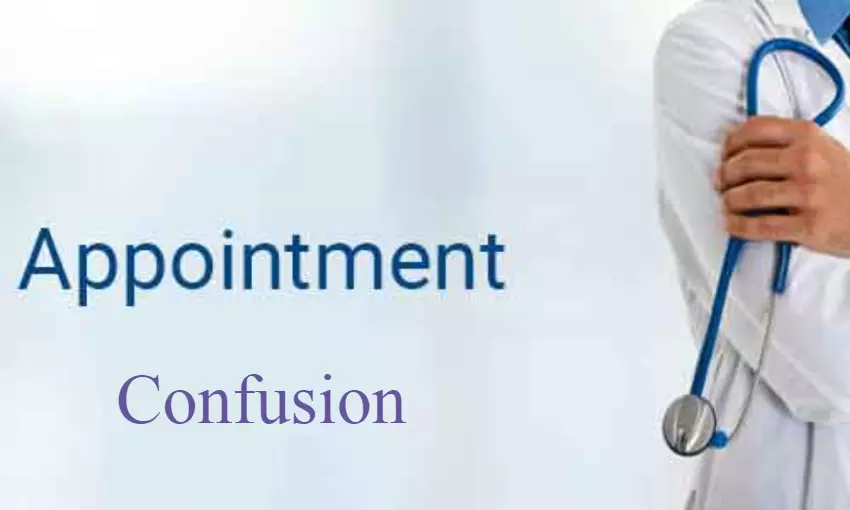 Bengaluru: Although the Health and Education Minister, Dr. K Sudhakar has recently confirmed the appointment of 2,053 doctors, there is still no clarity regarding the amount of stipend to be paid to them, as well as the accommodation and duties.

The doctors have been orally told that if recruited under the Health and Family Welfare Department, they would get Rs 60,000 on monthly basis. However, if the recruitment is being made under the medical education department, a salary of Rs 45,000 would be given to the doctors.
With this, doctors are confused why the same batch of students are being paid a different stipend. Having no clarity regarding the stipend amount and also about their accommodation, the doctors are not sure about their future as they have been told to report to work before June 30.
Also Read: Karnataka recruited 4000 medical officers amid COVID pandemic: Health Minister K Sudhakar

Medical Dialogues had recently reported that Dr. K Sudhakar, Health and Medical Education Minister informed on Monday about recruiting 4,000 Medical officers amidst pandemic.

Speaking to the media on Monday, Dr. Sudhakar said, "Compulsory service in rural areas for MBBS graduates has been implemented and 2,053 doctors have been appointed to various vacant positions in Health and Family Welfare and Medical Education Departments. Including the historic direct recruitment of 1,750 doctors, the State government has recruited about 4,000 medical officers amidst pandemic."
"1,001 medicos have been appointed on contractual basis in 18 government medical colleges and hospitals. 666 doctors have been appointed to work in ICU at Taluk hospitals. They will be reporting to their respective workplaces by this month-end," he added.
"348 doctors are appointed under National Health Mission. Out of which 90 doctors have been posted in CHCs and 3 in Nephro-urology. Total 2,108 posts were vacant and 2,053 posts have been filled up. Including recently held direct recruitment, a total of four thousand medical officers have been recruited so far and it's a historical move," Sudhakar added further.
Also Read: Confusion over salary, vacancies, and compulsory rural service, Karnataka MBBS Graduates seek Clarity

Earlier, it had also been reported by Medical Dialogues team that the recent notification by the Karnataka Government asking the 2015 batch of MBBS students to join Compulsory Rural service had landed the students in confusion over the vacancies and salary contradictions.

Further, the Government had asked the candidates to arrange for their accommodation on their own, which would be problematic for the students amidst the pandemic. Apart from this, the notification had been issued regarding the matter of rural service which is still being considered by the High Court following a petition by some students who challenged the legality of the Karnataka Compulsory Service by Candidates Completed Medical Courses Act 2012.

Also Read: No Academics, No Fees: KARD Demands Fee Waiver, Plans Symbolic Protest

As per the latest media report by the Times of Indaccommodationia, the June 23 circular issued by the health and family welfare department stated that those appointed under compulsory rural service will be working as per the directions of administrative medical officers and they shall not manage any medico-legal case.

Further, the notification by the Government also failed to provide any clarity regarding the accommodation of these doctors. The notification stated, as reported by TOI, "No accommodation will be provided by the government, directorate of medical education or college. However, the colleges or district surgeon and administrative medical officer can consider their request subject to availability of accommodation."
Confused over the situation, a doctor told the daily, "The government wants us to work selflessly, but there is no clarity about our work, salary and stay. This makes our career uncertain."
"There is no clarity on why and how the same batch of students can be paid different stipends in two departments," the doctors further added.
Also Read:1,048 MBBS Graduates appointed at PHCs to replace BAMS practitioners in Karnataka
Source : with inputs