Karnataka to offer quick promotion, special incentives to doctors for service in rural areas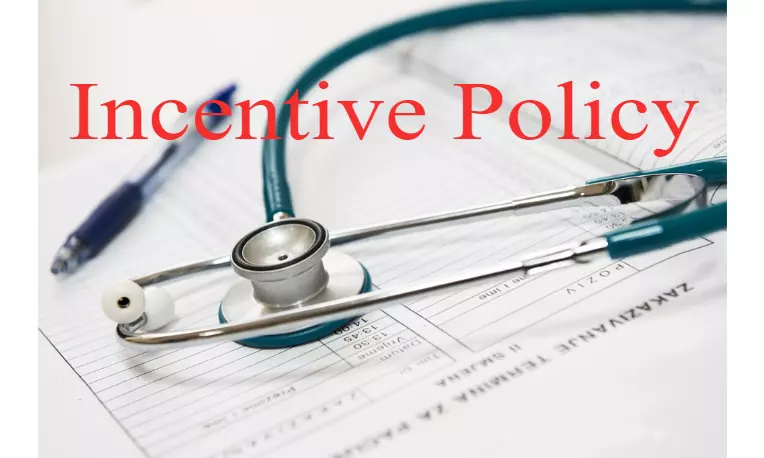 Bengaluru: In an attempt to improve the healthcare services in rural areas, the Karnataka Government is working on a policy to incentivize rural service by doctors. Besides, the Government will also upgrade the existing Primary Health Centers (PHCs).

Confirmation to this effect has been given by Karanataka Health Minister, Dr K Sudhakar, who recently announced that in view of the scarcity of healthcare workers in rural areas of Karnataka, the government will adopt new policies to offer them quick promotion and also to confer them with special incentives.
This came while the minister was attending the eleventh convocation of the JSS Academy of Higher Education and Research. He stated that almost 70% of the healthcare professionals practice in urban areas though 70% of the country's population is concentrated in rural areas or on the outskirts of states, hence it is important to encourage and improve rural healthcare.
Following this initiative, Karnataka will soon upgrade all existing Primary Health Care Centres (PHCs) in the state to function 24/7 to improve healthcare.
This is indeed a measure taken to provide the necessary medical assistance to the people in rural areas. Moreover, in an effort to improve health care facilities and associated researches, the government has decided to plan a robust healthcare system that will include private and public health care providers and primary and secondary health care instead of tertiary care will be given more importance, he added.
IANS reports that the minister confirmed that a total of 2,500 doctors including 1,250 MBBS doctors, 950 specialists, and 150 dentists are being recruited."Apart from this, 1,500 resident doctors will also be recruited. Vacant posts of all district hospitals, community health centers, and PHCs will be filled in by December. Para medicos will also be recruited shortly," he added.
Mentioning a difference in the availability of healthcare professionals in rural and urban areas, the minister elaborated that the state is going to adopt a new policy for the promotion of rural healthcare workers. The Hindu reports that Minister clarified, " if a doctor working in Bengaluru is promoted after six years of service, a doctor serving in Yadgir will be promoted in three years".
He further added that the government has introduced the system of compulsory rural service scheme for UG and PG medicos from this year.
"About 2500 graduate and postgraduates after completion of their courses should work in government facilities or in those places where the government posts them for a minimum period of 12 months", added the minister.

The minister has also referred to the recent case where Government quota medical students approached the Karnataka High Court opposing the 12-month mandatory rural service scheme but the minister has appealed the medicos to withdraw their cases. He added that doctors should serve the rural areas with goodwill as this is their duty. Addressing the issue of scarcity of paramedical staff in the state, the minister has also stated that seats in paramedical education should also necessary increased so that each of the teaching hospitals can have a nursing and paramedical institution with it.
IANS reports that the minister while addressing reporters after a meeting with the former Health Ministers and doctor MLAs at the Vidhana Soudha, stated that the PHCs will be upgraded, with the help of the World Bank and the state will also come up with a new policy for this purpose. "At present, there are 2,300 PHCs in the state. We are securing World Bank funding to make existing PHCs function 24/7. The Covid-19 pandemic has opened our eyes and based on this experience, I feel we need to improve the quality of services at all levels," he said.
Also Read: Chikmagalur Soon To Have New Medical College; Confirms Minister K Sudhakar
Source : with inputs