Medical colleges in Karnataka told to reserve all beds for COVID patients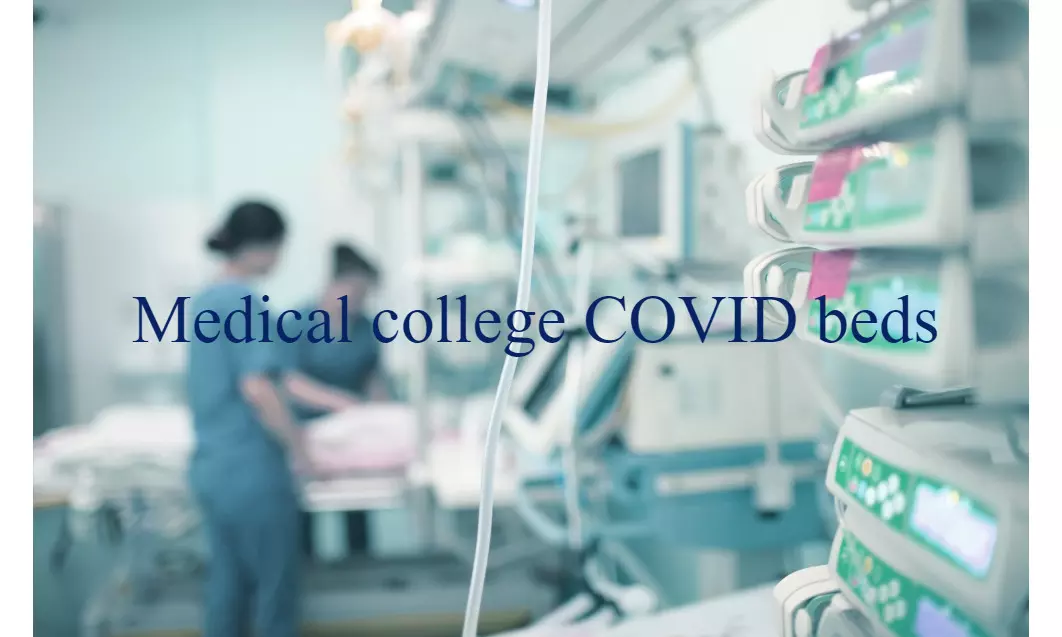 Bengaluru: All private and government medical colleges in Karnataka have been directed to reserve all the beds for COVID patients.

Health Minister Dr K Sudhakar has also directed the private facilities to reserve 80 per cent of the beds for government-referred COVID patients. However, emergency beds and those beds dedicated to mother and child care and dialysis have been excluded from the reservation.

The new rule will apply on the 12 private medical colleges and the government hospitals attached to two state-run colleges.
Dr Sudhakar told
Deccan Herald
, " The state hopes to get an additional 7,500 beds by doing this. All hospitals with less than 30 beds should only admit non-Covid patients. All private hospitals with more than 30 beds have to now reserve 80% beds for government-referred Covid patients, including ICU beds, ventilator beds, high-dependency units and high flow nasal cannula beds. This is an emergency situation."
Previously, PTI reported that speaking to reporters after a video conference with the Private Hospitals and Nursing Home Association (PHANA), Sudhakar said the private hospitals were advised to vacate beds occupied by non-COVID patients who do not require hospitalization and reserve 50 per cent beds for COVID-19 patients. However, now the minister has reportedly instructed the facility to reserve more beds.

Reacting to the ministers' instructions, PHANA stated that if 80% of the bends get reserved for government referred COVID patients what will private patients do? Hence, the government should dedicate 50% of the beds for government referred COVID patients and should allot the rest of the 30% for private patients, thus keeping 20% of the beds for Non-COVID patients. "We also need to discuss where cardiac patients will be accommodated. I will discuss this issue with the minister," said Dr H M Prasanna, president of PHANA.

Dr Sanjay Lewin, medical superintendent, St John's Hospital stated that besides the categories the government has exempted, the government should also take note of polytrauma, oncology, burns, psychiatry and thalassemia patients who are in need of serious treatment and are entitled to get the beds also. "Thalassemia patients require regular transfusions every three weeks. There are also those with haemophilia, suffered a stroke, neurosurgical interventions, liver conditions and heart attacks. These are essential services that can't be interfered with at the expense of Covid-19", stated Lewin.
Source : with inputs