Ragging of MBBS students at Kota medical college, Authorities launch probe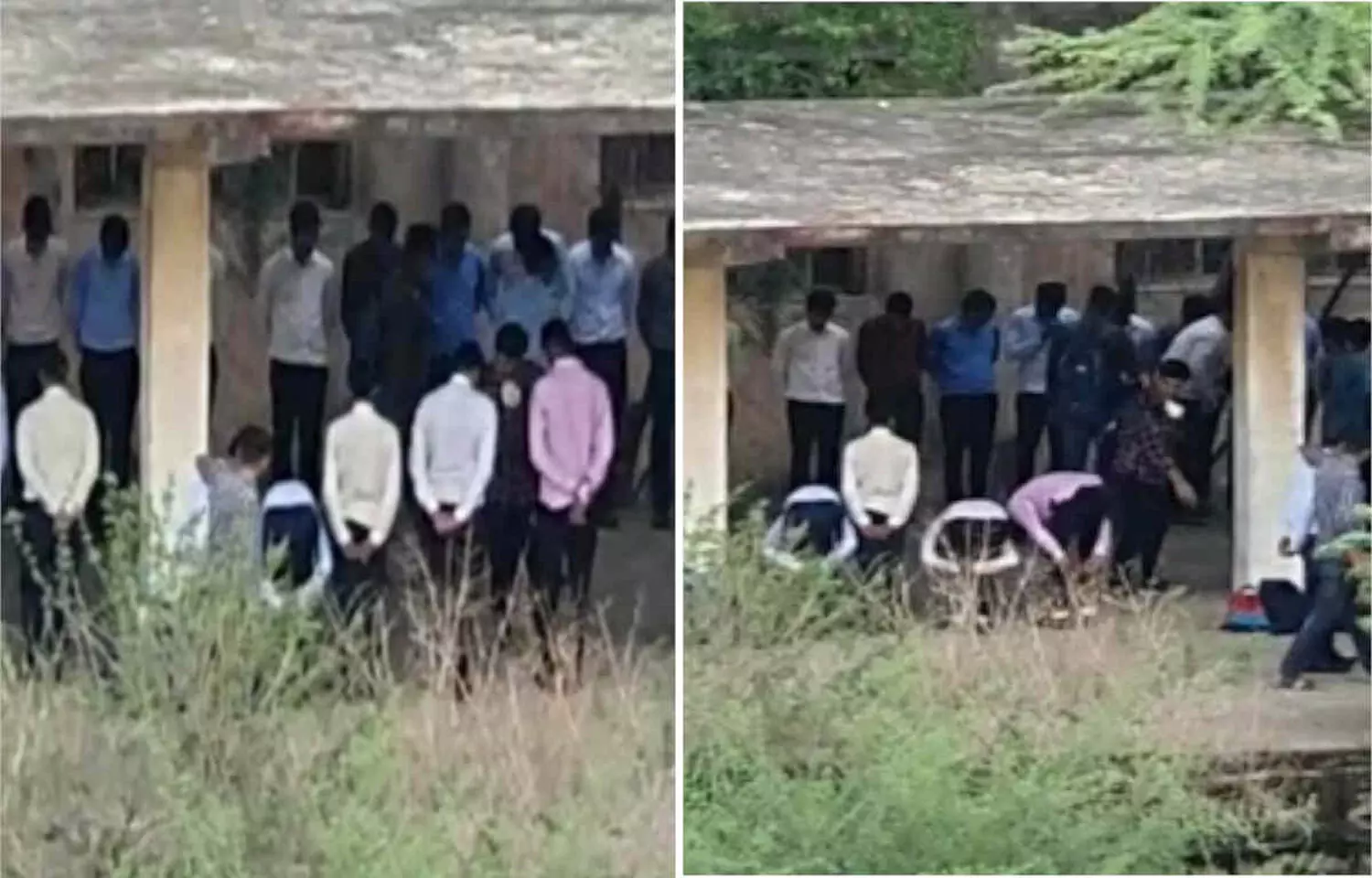 Kota: A shocking video of junior MBBS students getting ragged by their seniors has surfaced on social media creating a stir within the medical college administration and the district administration.
The medicos are reportedly the MBBS students of Kota Medical College, Rajasthan. The anti-ragging cell of the college has already started its investigation to confirm the authenticity of the claims of ragging on the campus.

As per a recent media report by Navbharat Times, in the viral video, seniors could be seen ragging and punishing their junior students by making them stand in two rows. The video seemed to be taken from a high place which captured the whole incident. Some students were made to sit like roosters while some were being punished and made to sit on their knees.
As soon as the video went viral on social media on Monday afternoon, it grabbed the attention of authorities. Collector Ujjwal Rathod has directed Medical College Principal Dr. Vijay Sardana to investigate with immediate effect.

The Medical College Principal said that the Anti-Ragging Committee of Kota Medical College has been ordered to investigate the legitimacy of the video and the matter thoroughly. So far nothing has been found on the matter.
The investigation is being carried out under the leadership of Dr. Devendra Vijay. The location seen in the video seems to indicate that the location is Kota Medical College, but it will be clear only after investigation.
Dr Vijay, in-charge of Medical College Anti Ragging Committee told
Navbharat Times
that the investigation will be completed in a day or two. According to the daily, the incident occurred before 6 pm and a security guard posted in the college was questioned. He also admitted that he had seen something like this.
The names of one or two students have come up, they have been questioned. Dr. Vijay said that after the completion of the investigation of the crime is proved, strict action will be taken against the culprits.
The Anti-Ragging Act states that if found guilty in the investigation, the punishment of three years can also be rigorous imprisonment. There is also a provision of financial penalty. At the same time, there is also a provision of action against the college administration and financial penalty for not taking action in the case of ragging or ignoring the matter.
Source : with inputs