Payband-4 at 12 years of service demands Tamil Nadu Doctors association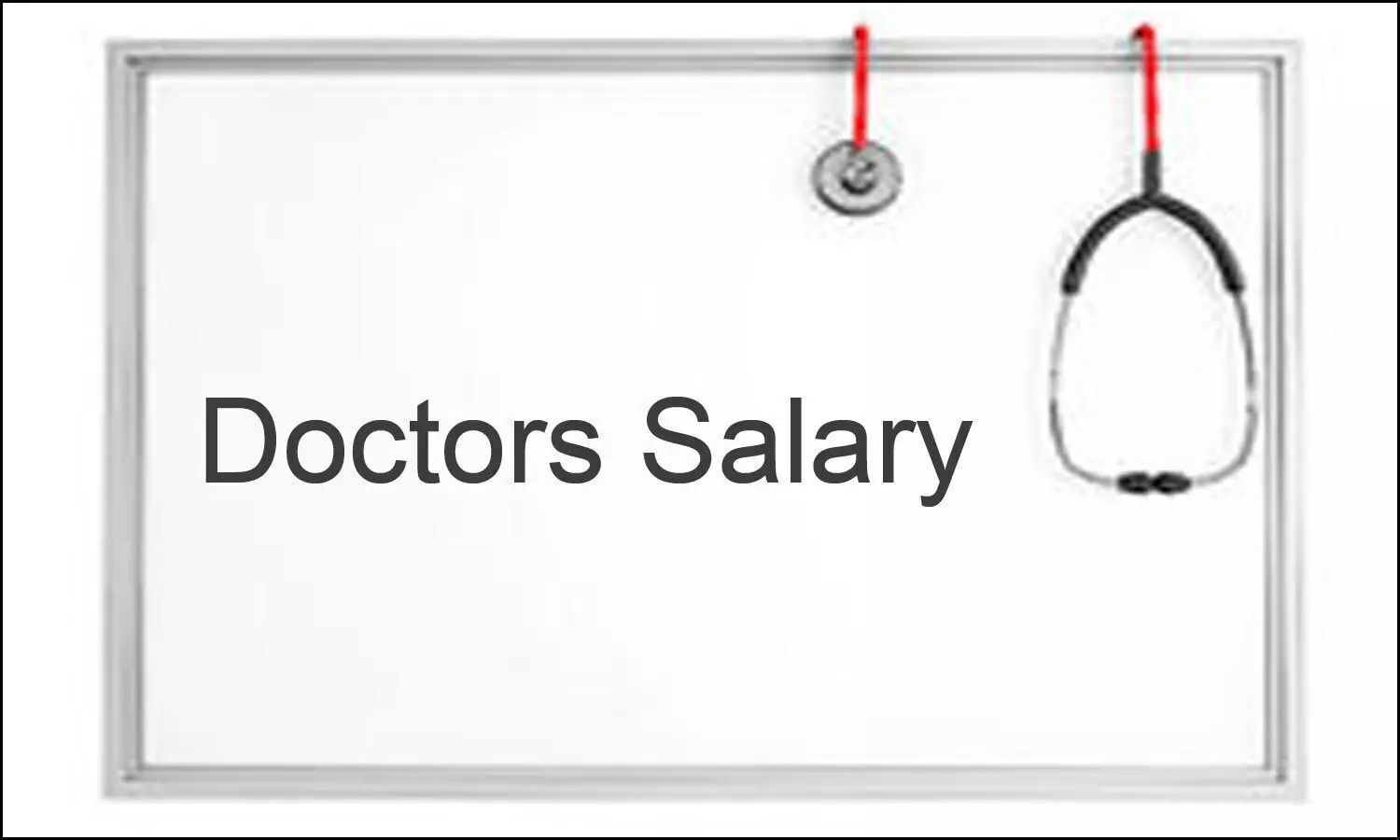 Chennai: Highlighting the Government Order (G.O.) 354, the Legal Coordination Committee for Government Doctors has suggested the implementation of payband-4 at 12 years of service. The government doctors have pointed out that an additional of 300 crores will be required to fulfill the demands of the doctors.

The committee has approached the Chief Minister and requested him to adopt payband-4 measure as mentioned in GO 354 for the betterment of the doctors. In a statement, the committee said that the government doctors are utterly dissatisfied with the budget. The Budget did not address any of the pay demands of the doctors. The doctors have been vocal about their demands regarding the pay revision for a long now.

Pay Matrix Level 4 is equal to the Grade Pay of 2400 in the 6th CPC regime. As per the pay matrix table, the starting basic salary of pay level 4 is Rs. 25500 and the maximum basic salary is Rs. 81100.
Previously Medical Dialogues reported that the Tamil Nadu Resident Doctors Association (TNRDA) and Tamil Nadu Medical Students Association (TNMSA) have written to the Government requesting an increase in stipend for Non-Service Post Graduates (MD/MS/MCH/DM) and medical interns.
The PG resident doctors are demanding a stipend hike of at least Rs 70,000- 80,000 per month for Non-Service MD/MS Post Graduates, Rs 80,000-90,000 for the DM/MCh PG residents, and at least Rs 30,000 for the CRRIs along with a yearly increase in stipend.
While applauding the government's attempts to restore the 50% reservation for in-service physicians in super-specialty seats, the committee expressed disappointment that the administration was unwilling to enforce the stipulations of former Chief Minister M. Karunanidhi's GO 354, reports
The Hindu
. The GO also mentioned that the Government sanctioned the up-gradation of 1803 posts from Pay Band III to Pay Band IV to tackle the problem of stagnation. According to the announcement, the government needed an extra 300 crore to address the demands of the doctors.
The Tamil Nadu Government Doctor's Association (TNGDA) requested the Government that the Government doctors may be provided with Dynamic Assured Career Progression (DACP) due to lack of adequate promotional opportunities and stagnation at various levels in the system. Accordingly, a committee was constituted to look into promotional opportunities of Government Doctors at various levels headed by the Special Secretary to Government. The Committee submitted its report to the Government and the suggestions were mentioned in GO 354.
Source : with inputs