With Fake MBBS, DNB Surgery degrees, quack in UP records 70,000 surgeries in 10 years of practice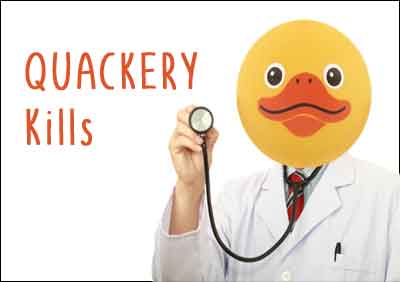 Saharanpur: A quack, who has been practising as a doctor for the last ten years, by using fake MBBS and DNB General Surgery degrees; has been arrested by the police recently after his con surfaced before the authorities.
Joking with thousands of patients' lives, the quack has conducted over 70,000 surgeries. The accused was found to be faking qualifications of a genuine doctor who is currently working abroad. The doctor was registered with the Karnataka Medical Council. Using the doctor's qualifications and printing his name on it, the quack further registered himself with the Uttar Pradesh Medical Council and also worked on contract at a government hospital.
His clinic- 'Shivam Nursing Home' that he was running in Deoband, UP with purportedly fraudulent registration number; was found to be registered with the government health scheme- Ayushman Bharat Yojana.
Confirming the con, the Saharanpur SP (rural) informed ANI, "He had forged the degree of a practicing doctor in Bengaluru and had been 'practicing' since 10 years... The accused had registered under Karnataka Medical Council and also worked on contract at a government hospital. He had registered his nursing home under Ayushman Bharat Yojana and claims to have conducted 70,000 operations."
Read Also: Anti Quackery Crackdown in Tamil Nadu: Health Department nabs 17 Quacks, 29 on run
According to a recent report by TOI, the con surfaced after the quack himself approached the police following an extortion call.
The caller was trying to blackmail the quack by demanding Rs 40 lakh for remaining quiet about his real identity. However, the quack, confident enough that he won't get caught using fake medical degrees approached the police and filed a complaint.
Later, an inquiry regarding his degrees was conducted by the Health Department a couple of months ago, but since he showed the certificate of his registration with the Medical Council of Karnataka and UP, it was assumed that his credentials were genuine.
The police officer informed TOI, "However, when our investigation team probing extortion case went to Bengaluru to ascertain the authenticity of his medical degree and registration with the Council, that his real identity came out," he said, adding "The registration number he claimed was his own belonged to a doctor who was registered with Karnataka Medical Council and had obtained his degree from a medical college in Mysore in 2001. The quack even held a certificate of Diplomate of the National Board (DNB) in General Surgery whose registration number was not found in UP Medical Council though claimed in the certificate."
Before Dr Rajesh R moved abroad, Om Pal got his MBBS degree 'cloned' after fixing his own photograph."
Finding the fraud, the police immediately arrested the quack and further investigation in the matter is underway.
Read Also: Illegal MTPs at Gurugram: Clinic Sealed; Owner, Fake Doctor Arrested