Nair Hospital MD Gynaecology suicide case: NCST asks Police to expedite investigation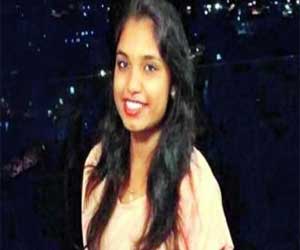 New Delhi: A National Commission for Scheduled Tribes (NCST) team has met top Mumbai Police officials and the management of the BYL Nair Hospital regarding the MD Gynaecology medico, Dr Payal Tadvi's suicide case and demanded that the probe into the matter be expedited.
The team, led by NCST chairman Nand Kumar Sai, also met the deceased doctor's family recently.
Read Also:MD Gynaecology Suicide Case: Accused doctors sent to judicial custody
"The NCST has demanded that the probe by the Crime Branch into the case be completed as soon as possible... Even the post-mortem report has not been released yet," Sai told PTI on Sunday.
"It's not clear yet whether it's suicide or murder. The matter is under investigation. Let the post-mortem report come out," he added.
Earlier, the doctors who were accused of allegedly abetting the suicide of the medico; were arrested by the police and the case was handed over to the Mumbai police Crime Branch.
Medical Dialogues recently reported about the unfortunate incident. It was alleged that the doctor was allegedly under depression as three of her senior colleagues allegedly used to harass her with casteist remarks.
Following the complaint registered by the mother of the medico, the three accused doctors had been booked for abetment to suicide under relevant sections of IPC. The doctors were booked under section 306 (abetment for suicide) of the Indian penal code (IPC), sections of the SC/ST Atrocities Act, Anti-Ragging Act and Information Technology Act, 2000.
Read Also: MD Gynaecology Suicide at Nair Hospital: HoD Gynaecology, Professor issued Show cause Notices
The accused doctors were suspended by the Maharashtra Association of Resident Doctors (MARD) on account of allegedly harassing her on the pretext of her social identity.
Read Also: Nair Hospital MD Gynaecology Suicide: MARD suspends 3 Doctors over alleged abetment
The accused doctors had however denied the charges of 'ragging' levelled against them. They wrote to the MARD asking the authority to ensure 'fair' probe into the case.
Read Also: Does heavy Workload mean Ragging: Accused Doctors Ask MARD after Suspension
They were later arrested on account of abetment to suicide.
Read Also: MD Gynaecology Suicide at Nair Hospital: 3 Doctors Arrested for abetment
Later, considering the seriousness and importance of the case, the investigation was transferred to the crime branch.
Read Also: Mumbai: Crime branch to Probe MD Gynaecology Suicide Case
Later, the anti ragging committee of Topiwala medical college had concluded that the medico was harassed over her caste from the three accused doctors.