Faridabad: Atal Bihari Vajpayee Covid-19 Medical College inaugurated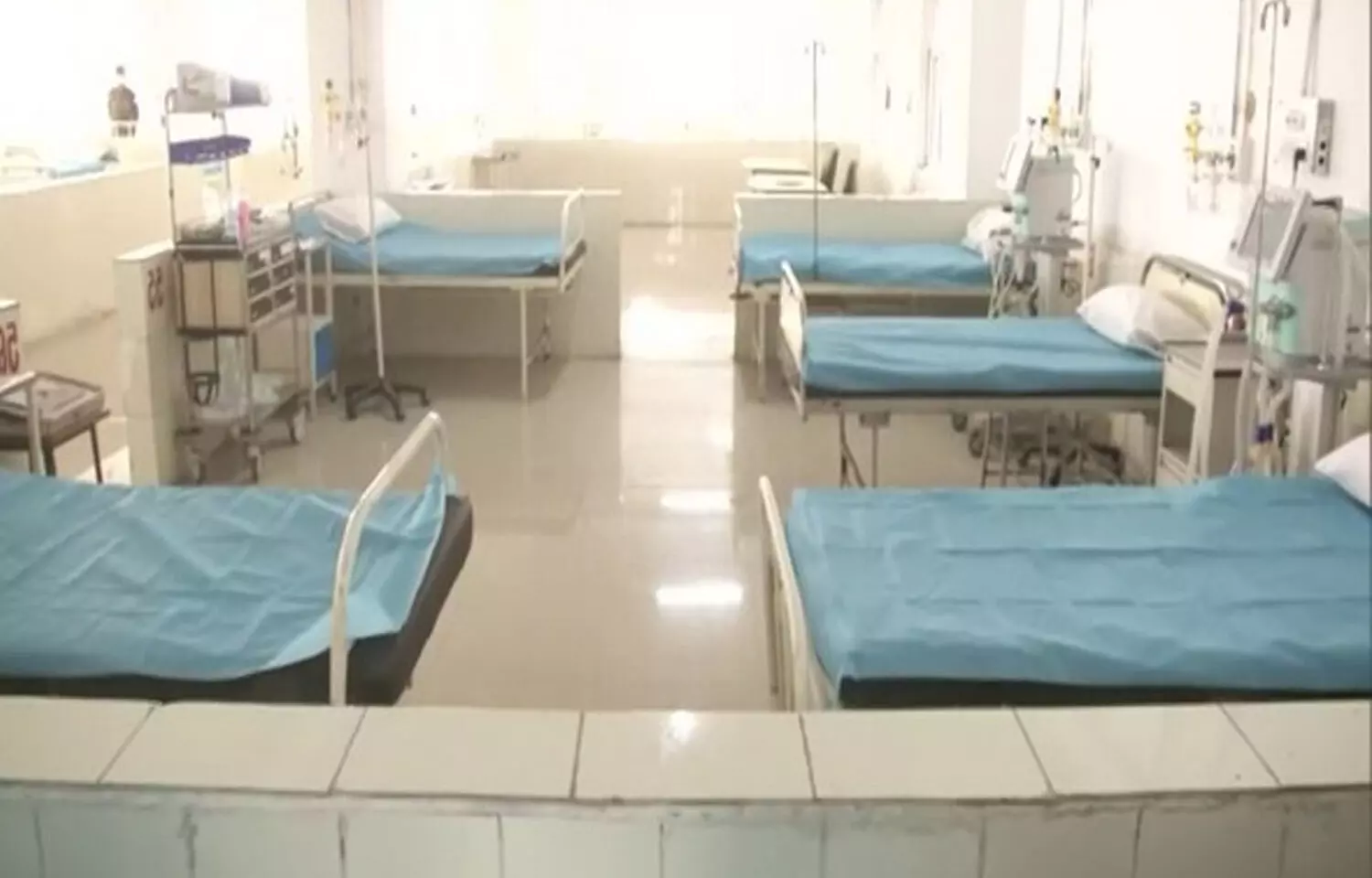 Chandigarh: Shri Atal Bihari Vajpayee Covid-19 Medical College has recently been inaugurated in village Chhainsa in the Faridabad district.
Union Minister of State for Social Justice and Empowerment Sh. Krishan Pal Gurjar said the Indian Army has always stood as a shield whenever the country is hit by a disaster. Be it safeguarding the borders of the country or to provide better health facilities to the people in a crisis situation like Corona, the Indian Army has always lent a helping hand. The Union Minister of State was speaking at the inauguration on Tuesday, reports UNI.
Also Read:AB Vajpayee Medical College to be started by Medical Corp Physicians of Indian Army in Faridabad
He said that this medical college has been made operational from Tuesday by the Indian Army under the command of Lt. Gen. Manjinder Singh, Commander of Western Command.

On this occasion, he said that the Covid-19 Hospital posesses 100 oxygen beds, out of which 65 beds have been reserved for men and 35 beds for women. Soon 35 ventilator beds will also be set up in this hospital, he informed.
He said that 300 oxygen cylinders have also been arranged for this hospital. A 24-hour ambulance service and a smooth system of oxygen have also been provided at the facility.
Sh. Gurjar said that very good arrangements have been made in Atal Bihari Vajpayee Covid-19 Medical College with the support of District Administration and Army.
Apart from this, the administration is also ensuring high quality arrangements for the treatment of Corona patients in Faridabad district.
Transport Minister, Sh. Mool Chand Sharma said that this medical college will prove very beneficial for the common man.
He expressed gratitude to the Chief Minister and said that the medical college has been started in Faridabad and will benefit the people of the district as well as the entire NCR region.
He said that in the first phase, this 100-bedded Covid-19 hospital has been built.
During the next one month, 100 beds will be arranged here so that people will get better medical treatment for corona.
Sh. Mool Chand Sharma informed that primary treatment of patients of Corona will be done in this hospital.
Patients referred from here will be sent to ESI Medical College NIT-5 Faridabad.
He said that the medical department team will also cooperate in running this medical college, but it will be managed by the medical officers of the Army here.
On this occasion, Lieutenant General Manjinder Singh of the Western Command of the Indian Army said that the doctors of the Indian Army have experience in the treatment of Covid-19. He said that we will try our best to provide the best medical facilities to the people here. He informed that at present a team of 10 doctors and nursing staff of the Army will be working here with the cooperation of local health authorities.
MLA Mrs. Seema Trikha, MLA Mr. Narendra Gupta, Deputy Commissioner Sh. Yashpal, Medical College Director Sh. Pawan Goyal, along with many senior officers of Army, District Administration and Medical Department were present on the occasion.
Also Read:Punjab Govt's denial to supply oxygen to PGIMER leaves doctors baffled
Source : with UNI inputs