JIPMER Refrains Nursing Staff from participating in Protest, Warns of Disciplinary action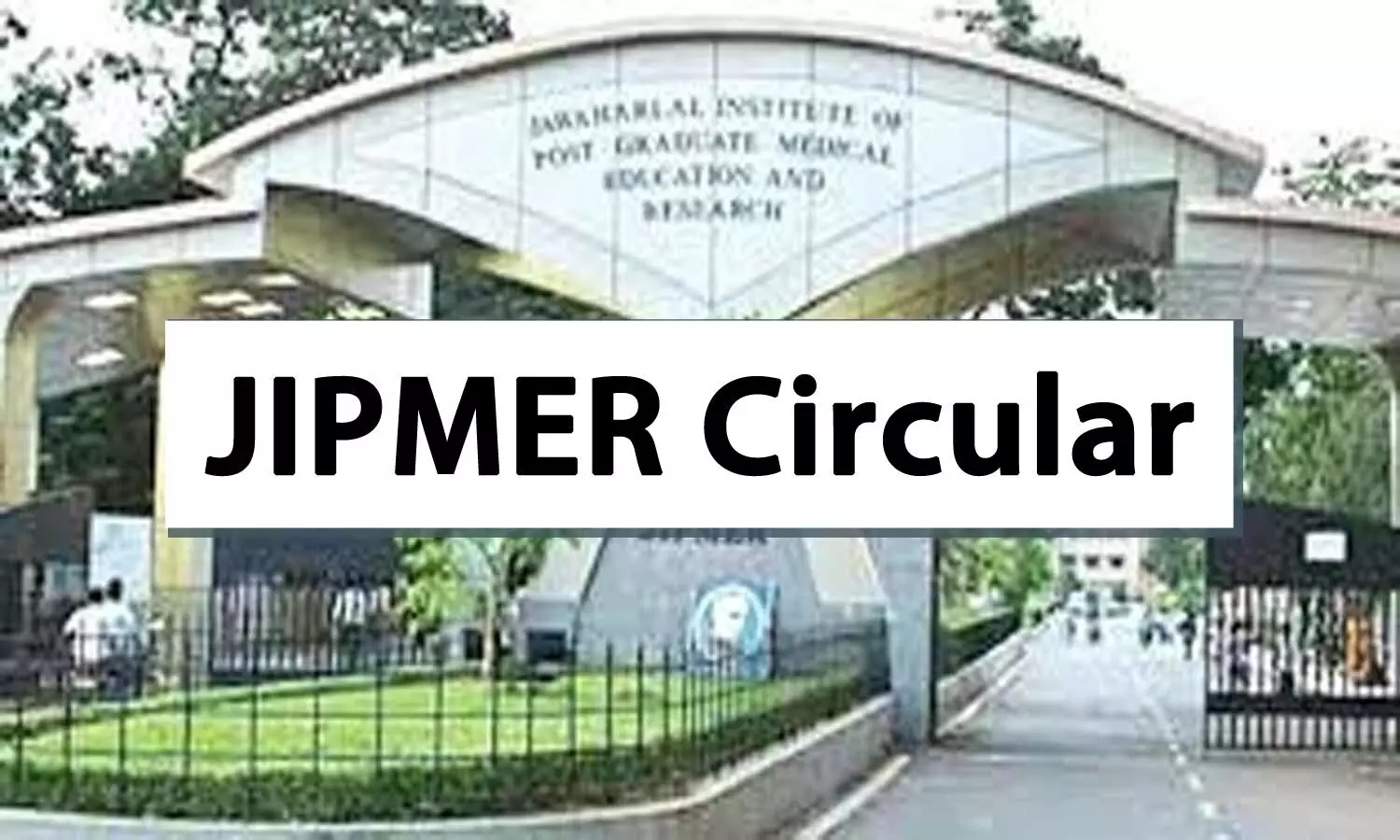 Puducherry: The authorities of Jawaharlal Institute of Post Graduate Medical Education & Research (JIPMER), in a recent circular, have warned the registered Nurses association of the Institute against taking part in a protest as mentioned in an intimation dated 03.05.2021. As per the intimation, the nurses planned to wear black badges on 04.05.2021 and protest in front of the Covid block on 06.05.2021.
The JIPMER circular dated 03.05.2021 by the Deputy Director of the institution advised the nurses not to take part in such activities and also warned that disciplinary action would be taken against them if they do not comply with the directions.
"JIPMER, being an Institution of patient care services, definitely cannot afford to lose the services of the Nurses and they are advised to retain from participating in any form of strike/demonstration/mass absenteeism or any such activities on the date as intimated by them failing which disciplinary action in accordance with the rules will be taken," the Institution authorities warned the nursing staff.
Also Read: JIPMER notifies on clinical postings, venues of MBBS classes

"JIPMER REGISTERED NURSES ASSOCIATION has given an intimation dated 03.05.2021 regarding wearing of Black Badge on 04.05.2021 and to make protest on 06.05.2021 in front of the COVID Block," mentioned the Circular.

The order mentioned the Rule 7 of CCS (Conduct) Rules, 1964 of the institution which states that "any form of strike or any action that abet any form of strike is a violation of the aforesaid rule."
"It is pertinent to make the staff of this Institution aware that "strike" includes a general, token, sympathetic, go-slow, sit-down, pen-down, stay-in, "mass absentation from work without permission which is wrongly described as mass casual leave", or similar strike and participation in a bandh or similar activities," the Circular further added.
The Circular further pointed out that "Under proviso to FR17(i), an official who is absent from duty without any authority shall not be entitled to any pay and allowances during the period of such absence."
"The Provisions of the rules as mentioned above are hereby brought to the notice of all Nursing staff/employees of JIPMER for guidance and compliance. They are also advised to refrain from participation in any such activities on the above said date, which renders them liable to disciplinary action," it added.
The circular has been issued with the approval of the Director and sent to all the Head of the Departments of the Departments / Chief Nursing Officer. Copy of the order has also been sent to the President/ General secretary of the JIPMER Registered Nurses Association as well.
To view the official notice, click on the following link:
For more details, log on to the official website of JIPMER: