Uproar over difficult Anatomy, Physiology question papers, MBBS students seek lenient evaluation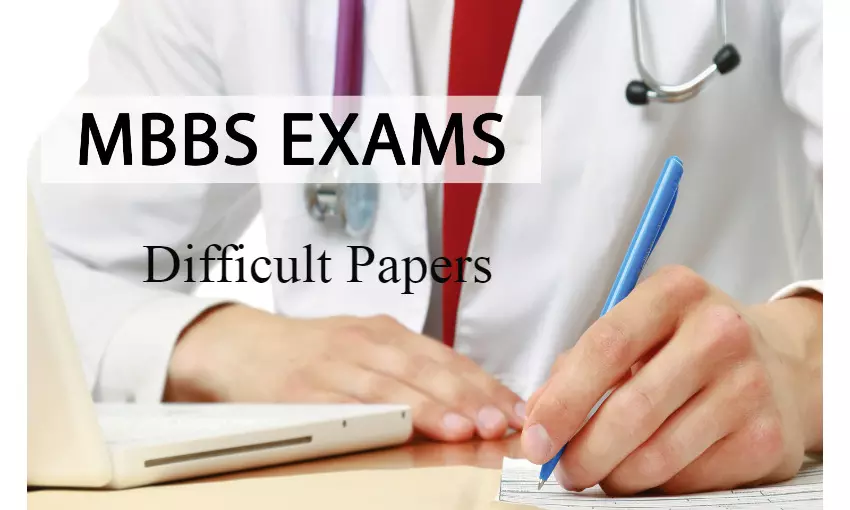 Palakkad: Complaining about the difficulty of the human anatomy and physiology question papers, the MBBS students of the 2019 batch have recently approached the Vice-chancellor of Kerala University of Health Sciences (KUHS) seeking lenient evaluation and moderation.
Raising the issues related to limited laboratory exposure due to the pandemic and the unexpectedly difficult human anatomy and physiology question papers, the students have pleaded before the VC regarding the matter.

The 2019 MBBS medicos happen to be the first batch of the Competency-Based Medical Education (CBME) curriculum in the State and wrote their first-year university examinations recently. However, the students have alleged that the questions of human anatomy and physiology were extremely difficult. In fact, some of the teachers have also supported such claims of the students mentioning the questions as clinically oriented and of super-speciality level.
Also Read: SR medical college students allege permission denial to appear in MBBS exams, KUHS refutes allegations

As per the latest media report by The Hindu, the students wrote two papers on anatomy and one physiology paper on March 15, 17 and 19. However, after the examinations, the students started complaining about the papers and the issue of time management.

Describing the experience, Freesia Habeeb, University Union Councillor of Sree Gokulam Medical College, Thiruvananthapuram has informed the daily, "I was in for a shock. The questions were too lengthy, ambiguous, and tricky. Some of them were definitely beyond the capacity of a first-year MBBS student."
"Most students found it difficult to manage time. The standard of questions was unfit for the new Competency-Based Medical Education (CBME) curriculum as they did not check the clinical or anatomical knowledge of students" added Freesia.
The medicos have blamed the pandemic for the same. As per the students, the whole Covid-19 scenario barred the students from attending regular classes and laboratory experiments. Pointing out the crisis, the students have claimed that those setting the papers should have taken into account that more than half of the academic year of these students were done via online mode.
Supporting the claims of the students, one former anatomy professor from the Government Medical College, Kozhikode, informed The Hindu that some of the questions were of super-speciality level and some were surgical anatomy questions.
Also Read: Ayurveda Doctors find the appointment of KUHS PVC discriminatory against Ayurveda discipline, raise an objection
Source : with inputs