Single Rooms for Covid Positive Resident Doctors at LHMC, Associated Hospitals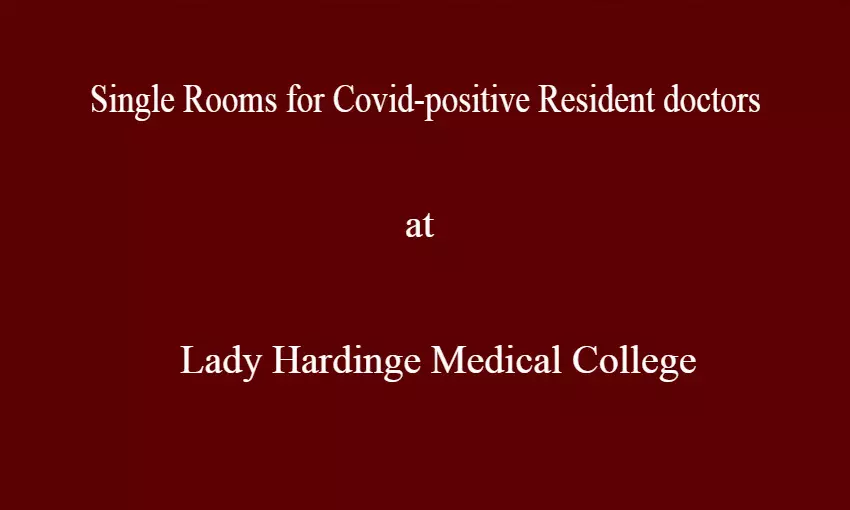 New Delhi: Taking note of the situation where many of the doctors and healthcare workers in the country are testing positive for the Covid-19, the resident doctors attached to the Lady Hardinge Medical College (LHMC) and Kalawati Saran Children's Hospital (KSCH) have been allotted single rooms if they test positive (both symptomatic and asymptomatic) or get exposed to Covid positive cases.

The order dated 15.04.2021 said, "Single rooms in Oncology block on 2nd & 3rd floor will be used as hostel rooms for the resident doctors who have turned positive by RT-PCR for COVID and are asymptomatic or mildly symptomatic or for those who have got exposed with COVID positive cases, till further orders."
However, mentioning that the facility would not be used as a Covid care centre, the order further clarified, "This facility will just function as a hostel and not as COVID Care centre."
Also Read: SC serves notice to Lady Hardinge Medical College over delay in MBBS admission to aspirant
A copy of the order has been sent to all the Wardens of Undergraduate and Postgraduate hostel facilities, President of Resident Doctors'Association and All the AMSs of LHMC and KSCH.