Non-bailable FIR against hospital dean after doctor wife alleges harassment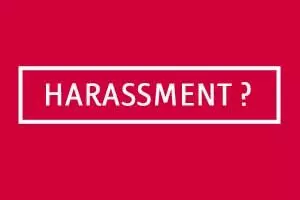 Nagpur: A non-bailable FIR has been registered against a hospital dean based on a complaint filed by his doctor wife levelling serious allegations of harassment.

The MIDC police has booked the doctor under sections 498-A, 506,504, and 323 of IPC.
Sec 498-A of the IPC was introduced to protect married women from the cruelty by her husband or his relatives, section 506 is for punishment against criminal intimidation, section 504 of the IPC is an intentional insult with intent to provoke breach of the peace, and section 323 is punishment for voluntarily causing hurt.
Also Read: Doctor husband booked after Dermatologist accuses him of demanding Rs 30 lakh dowry, issuing rape threats

According to a recent media report in Nagpur Today, the FIR was filed on September 24, by his doctor wife
In the FIR, she stated that they got married in 1989 in a court of law, and they have a daughter, who is also a doctor. She accused the dean of setting her on fire in an intoxicated condition and throwing hot boiling tea on her due to which she got bad burns on her stomach. The alleged harassment continued because of his alcoholism. He was also given medicines for his alcoholic condition, but he never took them. Further, he always resisted the continuous effort of his doctor wife when she tried to take him to a de-addiction center.

Detailing the alleged abuse faced by her, the doctor stated that he often beat her along with pulling her hair and dragging her over the floor, attacked her with a knife due to which she had to run and hide at Hotel Centre Point for 8 days, abused her and her family members verbally, accused her of having affairs, destroyed the valuable things at home, sold her gold ornaments given to her by her mother, and never gave money for household expenses.
The doctor also allegedly never spent his money on illness, travel, medicines, buying a house, etc. She said that at the age of 60, in spite of being a hospital dean, he does not own a house and has been living off the money earned by her.
She also stated the problems her daughter had to face due to him. He neither looked after her nor gave any monetary help when their daughter was suffering from various illnesses during her school and college days. She alleged that he was absent when her daughter went through serious life-threatening illnesses twice her life, with neither a single visit to the hospital nor any financial help by him. He always reportedly begged for forgiveness and promised to improve, but to no avail, the FIR added.
The doctor alleged that he had multiple affairs, with their maid in 1998, with a surgeon from GMC in 2011, with an anesthetist in 2013, and presently after six and a half years, with his colleague who works at the NAAC department of the Hospital. The FIR stated that she had tolerated the continuous harassment considering the well-being of her daughter, who was suffering from clinical depression due to the nasty domestic violence.
She also added in her FIR that while her husband suffered from kidney failure back in May 2019, she had admitted him to a hospital, bore his expenses of around Rs 7.5 lakh, and had run from pillar to post taking care of him and helping him to revive for around 2 years. However, she alleged that he continued to have an affair in spite of all this.
When the doctor was admitted to a hospital due to a serious injury for 9 days, he never paid a visit and upon sending the bill on his WhatsApp by the doctor, he intentionally shut down his net. When she got home from the hospital, he locked the doors of the house from outside and ran away. He also consistently sent her messages through their daughter and others asking her to leave the house.
The doctor in her complaint further alleged that her husband has been threatening her to pay an amount of Rs 60 lakh claiming that it is for some personal loan that he took whose reasons are only known to him. He had allegedly threatened to kill her when she refused to give the money. However, the accused took all her property papers and educational certificate records.
Talking about the charges filed against him, the doctor told Nagpur Today, "This inhuman, indecent, characterless, cruel, greedy, infidel man needed punishment under the law and hence, after filing my complaint, he has been booked under Sections IPC-498-A, 506, 504, 323 of the IPC. Out of which two offences are non-bailable ones."
Also Read:UP doctor allegedly forces wife to abort foetus after illegal sex determination, complaint filed
Source : with inputs