Indian Pharmacopoeia Commission flags adverse reactions linked to Rosuvastatin, Baclofen, others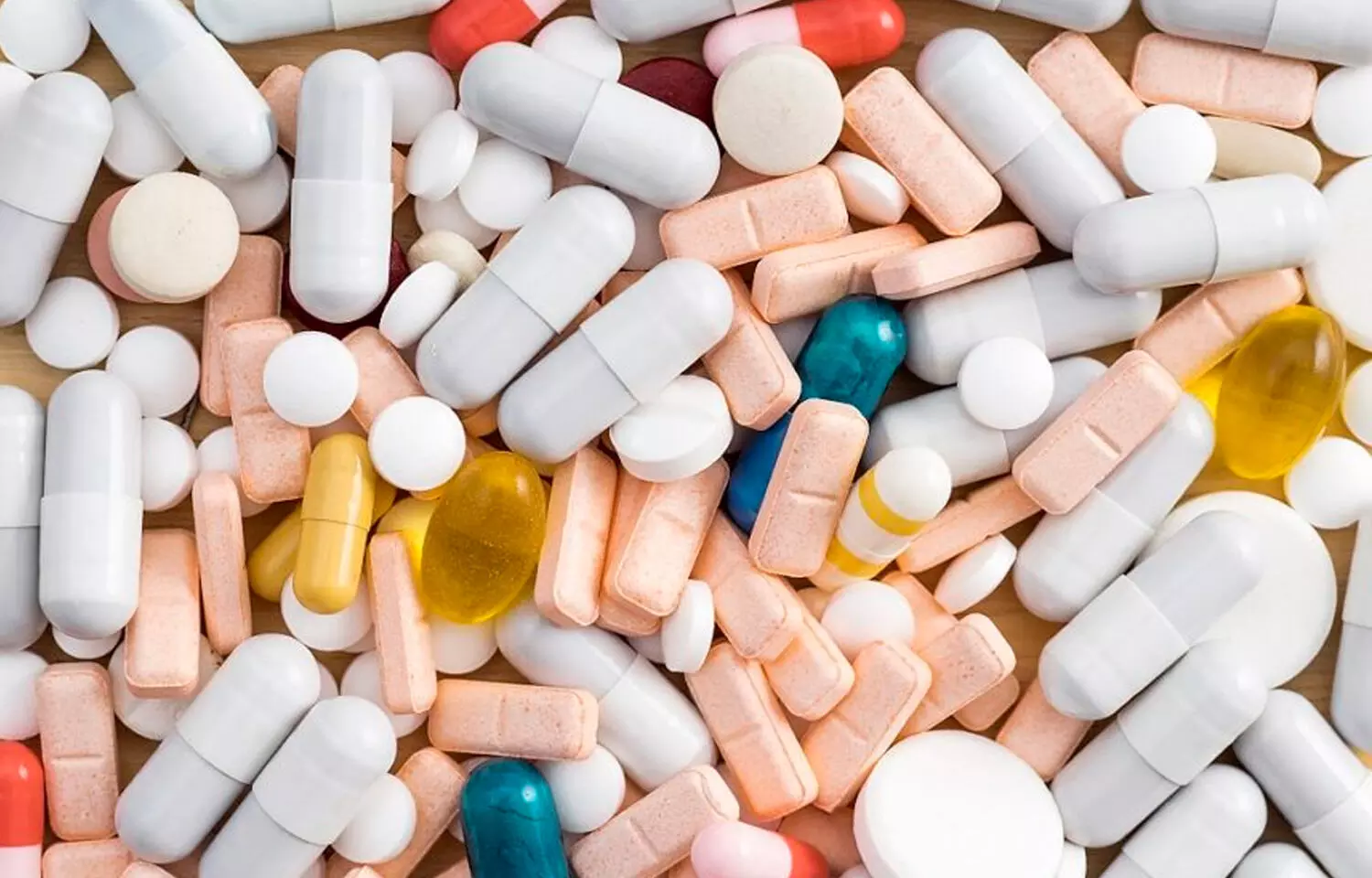 New Delhi: The Indian Pharmacopoeia Commission (IPC) has issued drug safety alerts, revealing that certain drugs, such as Clobazam, Baclofen, and Rosuvastatin and Ticagrelor drug interactions, are associated to Adverse Drug Reactions (ADRs) respectively DRESS Syndrome, Encephalopathy, and Rhabdomyolysis.

This came after preliminary analysis of Adverse Drug Reactions (ADRs) from the Pharmacovigilance Programme of India (PvPI) database.
Clobazam is a 1,5-benzodiazepine and partial gamma-aminobutyric acid (GABA) receptor agonist, with anxiolytic, sedative, and anticonvulsant activities. It acts by binding to a specific site, distinct from the inhibitory neurotransmitter GABA binding site, on the benzodiazepine-GABA-A-chloride ionophore receptor complex located in the central nervous system (CNS), resulting in an increase in chloride ion conductance, neuronal hyperpolarization, inhibition of the action potential and a decrease in neuronal excitability.
As per a recent issued drug safety alert, Clobazam is associated with DRESS syndrome or Drug Rash with Eosinophilia and Systemic Symptoms, which is a hypersensitivity reaction with an estimated mortality of up to 10%.
Furthermore, Baclofen is a centrally acting muscle relaxant that is frequently used to treat spasticity in multiple sclerosis patients. Baclofen is a GABA (gamma-aminobutyric acid) agonist that only binds to GABA-B receptors. It reduces excitatory transmission. Following the preliminary analysis of Adverse Drug Reactions (ADRs) from the PvPI database, it is reported that Baclofen is associated with Encephalopathy.

In addition to this, Ticagrelor and Rosuvastatin drug interaction can cause Rhabdomyolysis, a complicated medical condition characterised by the rapid breakdown of damaged or injured skeletal muscle.
Ticagrelor is an antiplatelet medication that is used in combination with low-dose aspirin to reduce the risk of myocardial infarction and stroke in those who have had an acute coronary syndrome. Rosuvastatin is a statin with antilipidemic activities. After myocardial infarction, dual antiplatelet agents and high-intensity statins are frequently administered in combination .
Ticagrelor has the potential of causing acute kidney injury. On the other hand, Rosuvastatin is excreted through the kidneys and dose adjustment is required in patients with kidney disease. As a result, when Ticagrelor and Rosuvastatin are used together, their toxic effects might be amplified. Few cases of rosuvastatin and ticagrelor drug interactions have been documented.
Now, as per the issued drug safety alert, the following suspected drugs are associated with the ADRs as given below:
Sl. No.

Suspected Drugs

Indication

Adverse Drug Reactions

1.


Clobazam


Acute and chronic anxiety states and as an adjunctive therapy in patients with refractory epilepsy.

DRESS Syndrome

2.

Baclofen

For the symptomatic treatment of neuronal spasticity due to multiple sclerosis, spinal cord, pathology & injury.

Encephalopathy

3.


Rosuvastatin & Ticagrelor Interaction


Rosuvastatin:


Risk reduction of MI stroke and arterial revascularisation procedure in patients without clinically evident CHD but with multiple risk factors.

Ticagrelor:


For the prevention of thrombotic events (cardiovascular death, Myocardial Infarction and stroke) in patients with Acute coronary syndromes (ACS) unstable angina, non ST Elevation Myocardial Infarction (STEMI) including patients managed medically and those who are managed with Percutaneous Coronary Intervention (PCI) or Coronary Artery Bypass Grafting (CABG).

Rhabdomyolysis

In light of the above, the Indian Pharmacopoeia Commission, Ministry of Health & Family Welfare, has advised Healthcare Professionals, Patients/Consumers to closely monitor the possibility of the above ADRs associated with the use of above suspected drugs.
Further, the safety alert added, "If such reactions are encountered, please report to the NCC-PvPI, IPC by filling of Suspected Adverse Drug Reactions Reporting Form/Medicines Side Effect Reporting Form for Consumer (http://www.ipc.gov.in), through Android Mobile App "ADR PvPI App" and PvPI Helpline No. 1800-180-3024 (Toll Free)."
To view the official document, click on the link below