Highest Fee, Lowest Stipend: Resident Doctors in Karnataka demand revision of pay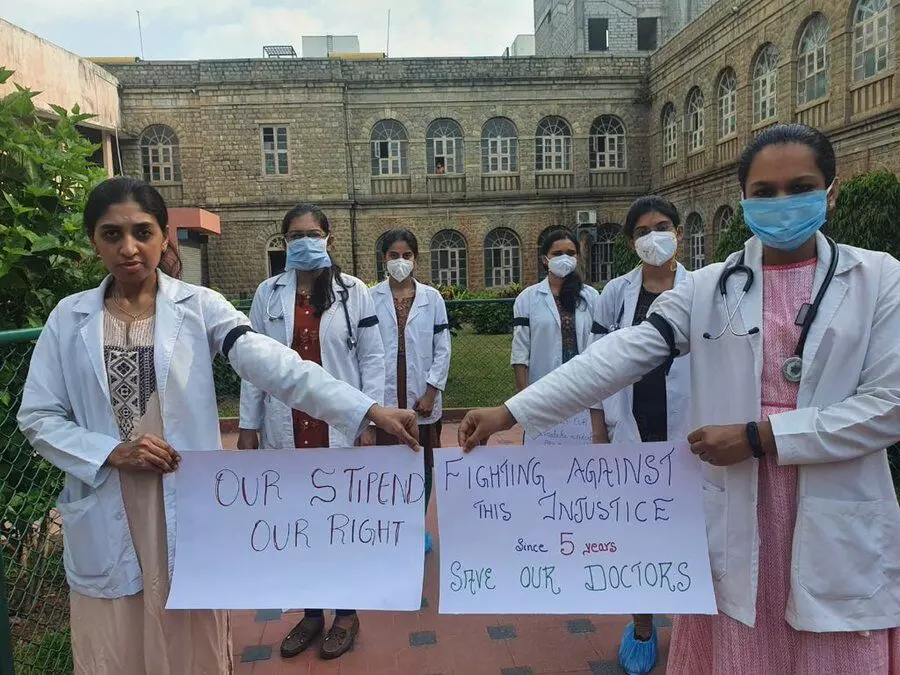 Bengaluru- As the government has recently announced a substantial increase in the PG Medical fee at Karnataka Medical Collleges, the doctors studying in the state have now demanded an increase in their stipends.
Claiming that the state has the highest fees yet the lowest stipend, around 6000 resident doctors currently working in various state medical colleges and hospitals have united under banner of Karnataka Association of Resident Doctors demanding an immediate hike in their emoluments.
The doctors pointed out that as PG medicos they are currently drawing stipend ranging from Rs 30,000- 40,000 which has not been changed since 2015. While the medicos was promised that stipend hike will come along with increase in the PG medical fees, the latter happened with no idea on the former.
In the light of the recent coronavirus pandemic, where these doctors are now risking their lives to ensure timely and proper treatment to the patients, while they are not shirking from their duties, medicos are raising their voices to protest the meagre stipends
Recently, their voices also found the support of the Medical Education minister of the state. Resolving the disparity in payment of stipend to the Resident Doctors across Karnataka, Minister for Medical Education Dr K Sudhakar on Tuesday directed the Medical Education Department to consider the request made by the Resident Doctors Association (RDA) to increase the stipend.
Read Also: PG Medical, Dental fee increased by upto 30 percent in Karnataka, Candidates demand rollback
Holding a video conference meeting with the department officials and Vice-Chancellor of the Rajiv Gandhi University of Health Sciences (RGUHS), the Minister instructed the officials to look into the request and submit a detailed proposal pertaining to the increase of stipend.
Read Also: Kolkata diagnostic lab fined Rs 10 lakh, facing closure for performing illegal COVID-19 testing
With the shout out from the MEM, doctors are now hopeful that their stipend demands will be met with positive response.